If you know a little bit about my work, you've noticed that the Animal Patterns have become kind of my trademark overtime. I just love drawing them.
In visual arts, a pattern, or a motif is a repetition of decorative elements. Their aesthetics come from the regular or irregular rhythm of shapes and colors. By using a regular grid of irregular elements, I create animal patterns that are soothing, pretty and fun.
I started the animal patterns with the drawing of the hens which shows 42 chicken breeds from France. Then I did some tests on sheep with a little more decoration, corgis with a little more detail, and cat breeds. I kind of set things right with the otter pattern. From now on, the collection grows regularly with new animal motifs.
These paintings, rich in small details, are available as fine art prints and washi tape.
All rights to these images are mine, no commercial or personal reproduction is permitted.
Chicken Animal Pattern
The chicken drawing is a pattern of 42 different chicken breeds from France and Western Europe.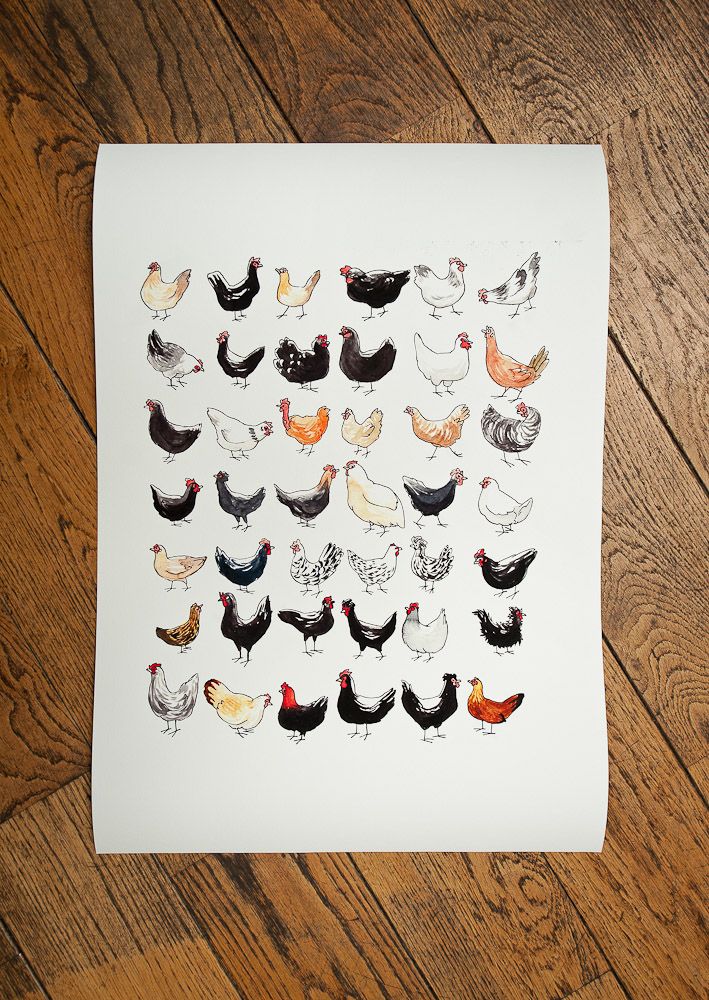 Otter Pattern
The drawing of the 101 otters is one of the largest that I have done. The original has been sold but it is available in prints and goodies.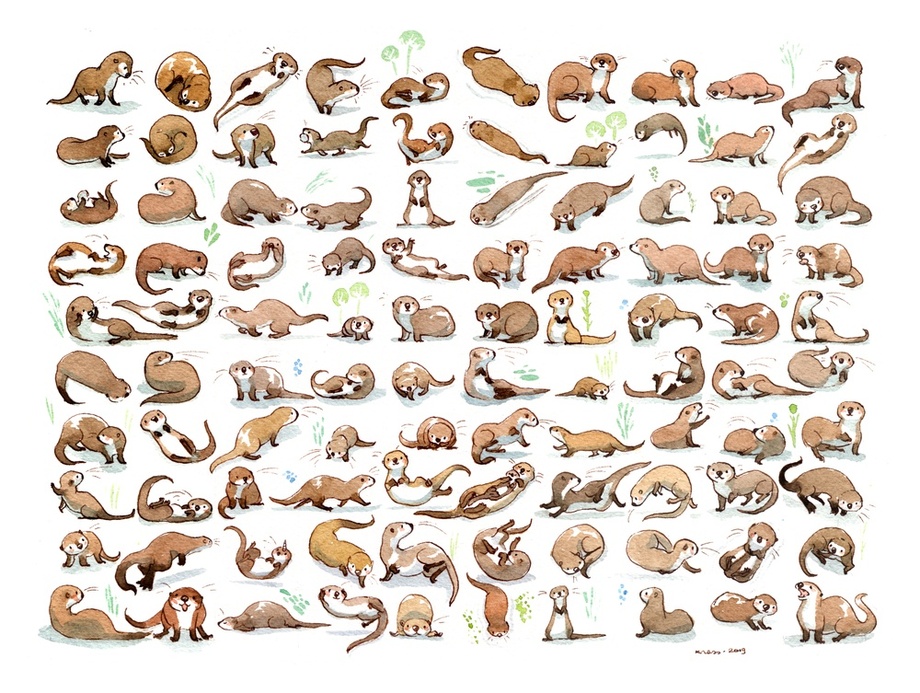 35 unicorns and 22 chicks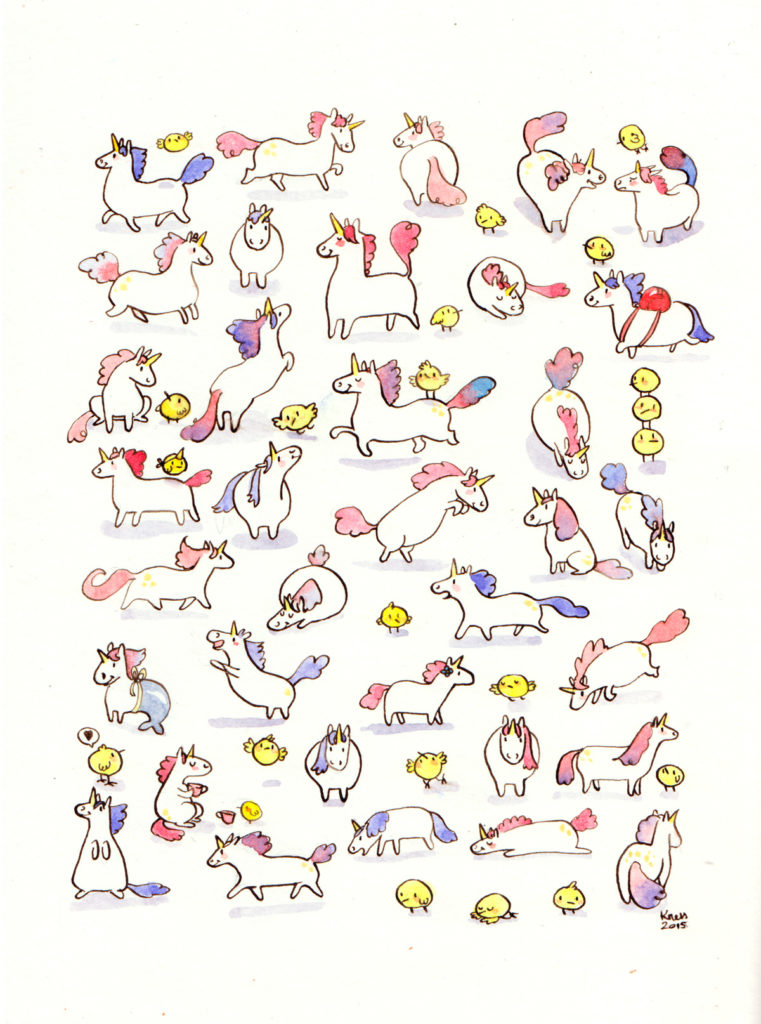 100 Hedgehogs Pattern
Check out the Hedgehog Illustration process from the sketch to the final steps.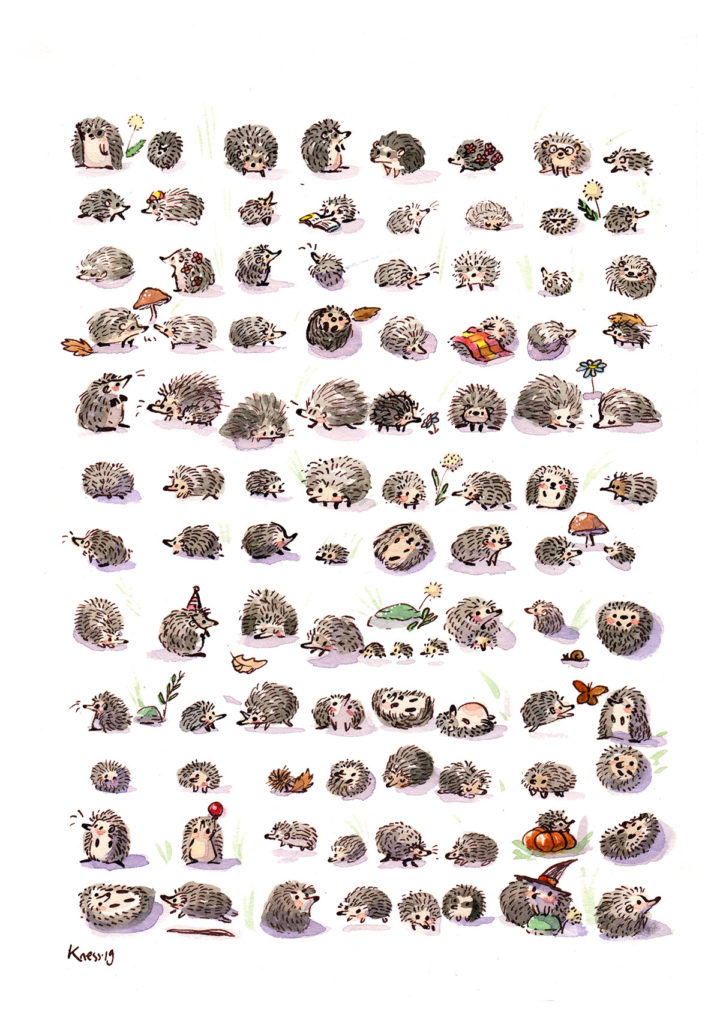 35 Chevreaux
The original watercolor painting is available.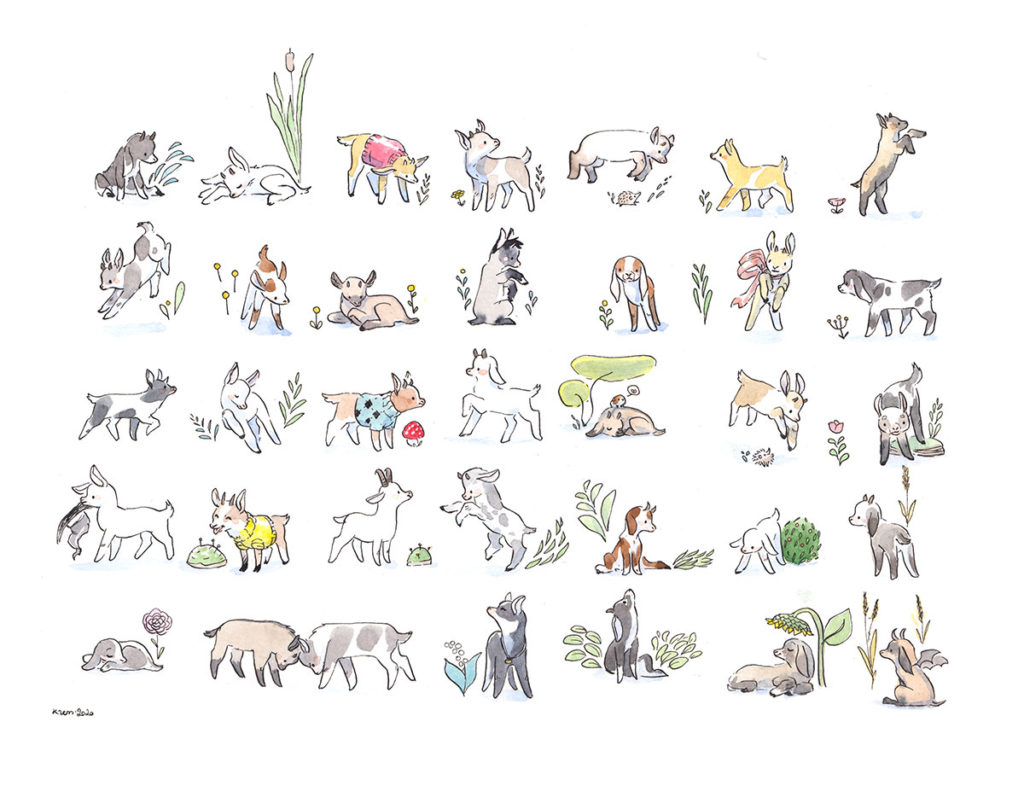 Pigeons Pattern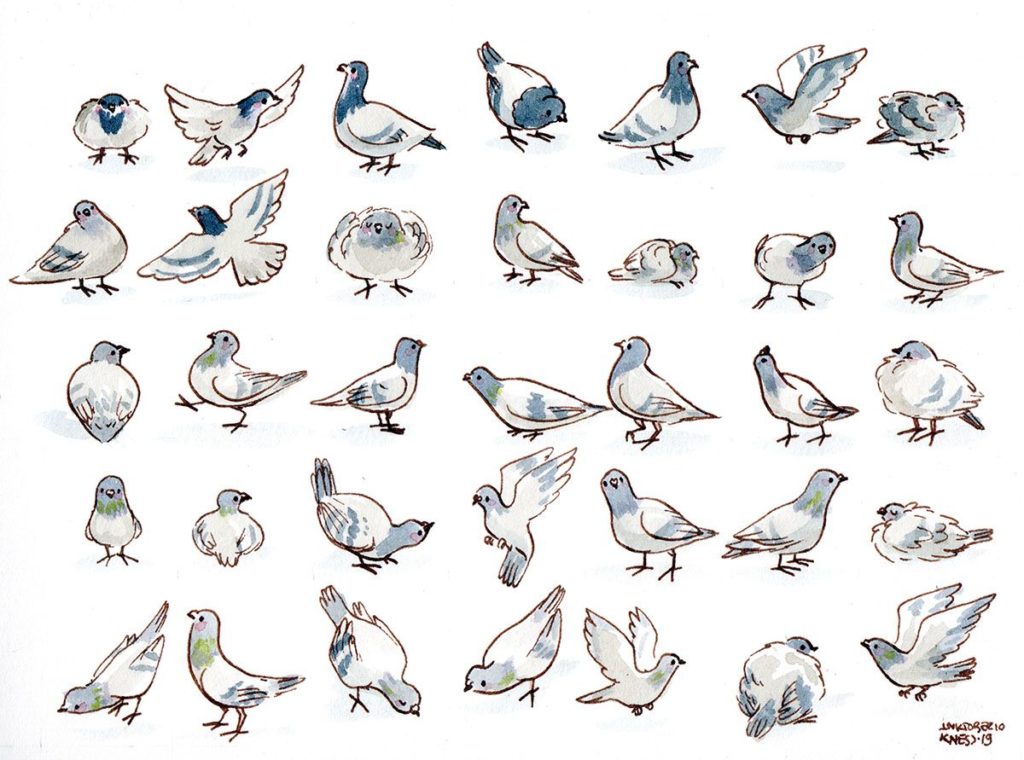 Platypus Pattern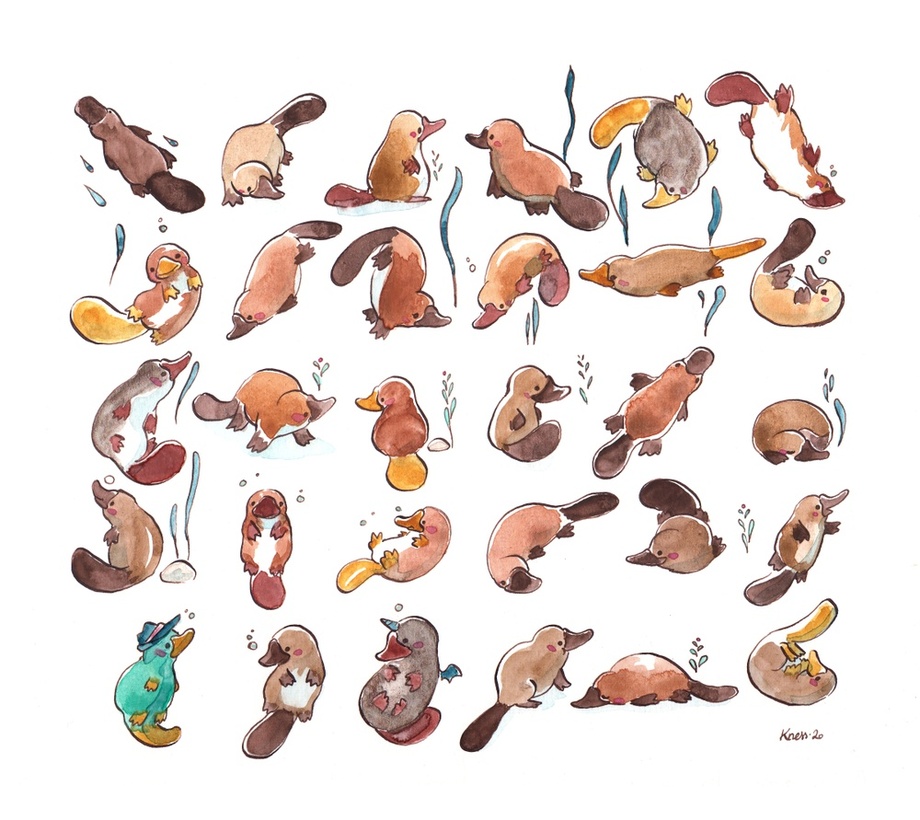 Cute Bunny Pattern
This cute bunny pattern watercolor features 72 small fur balls, some of which are inspired by rabbits I know. There is a fake bunny, and a lot of fun little details. The original is sold but there are prints, mugs and Washi Tape available.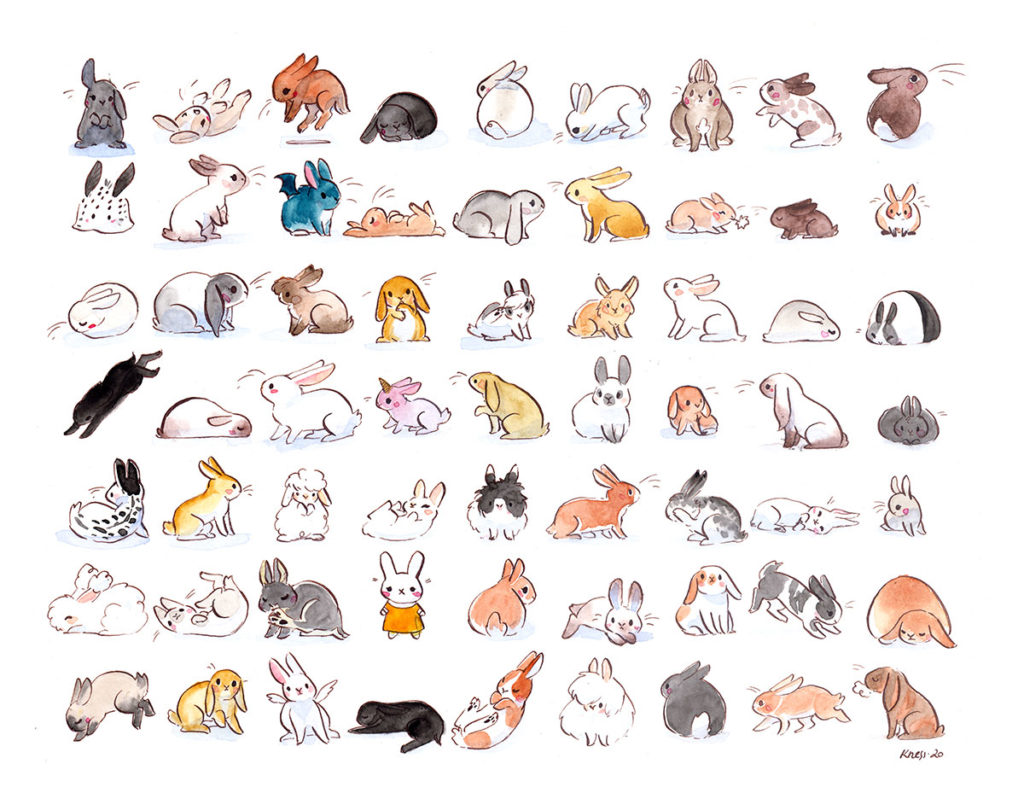 Frog Pattern
This animal motif contains 72 small frogs. If you want to see the stages of its conception, you can read the article on the frogs watercolor. The original of this painting has been sold.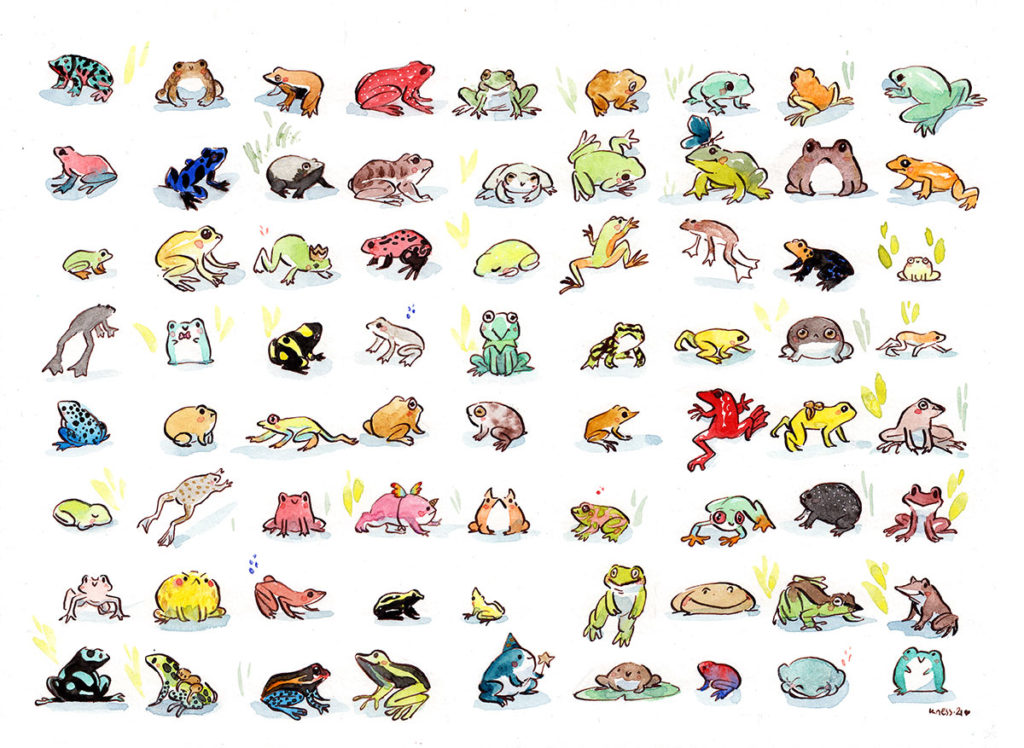 Animal Motif : Foxes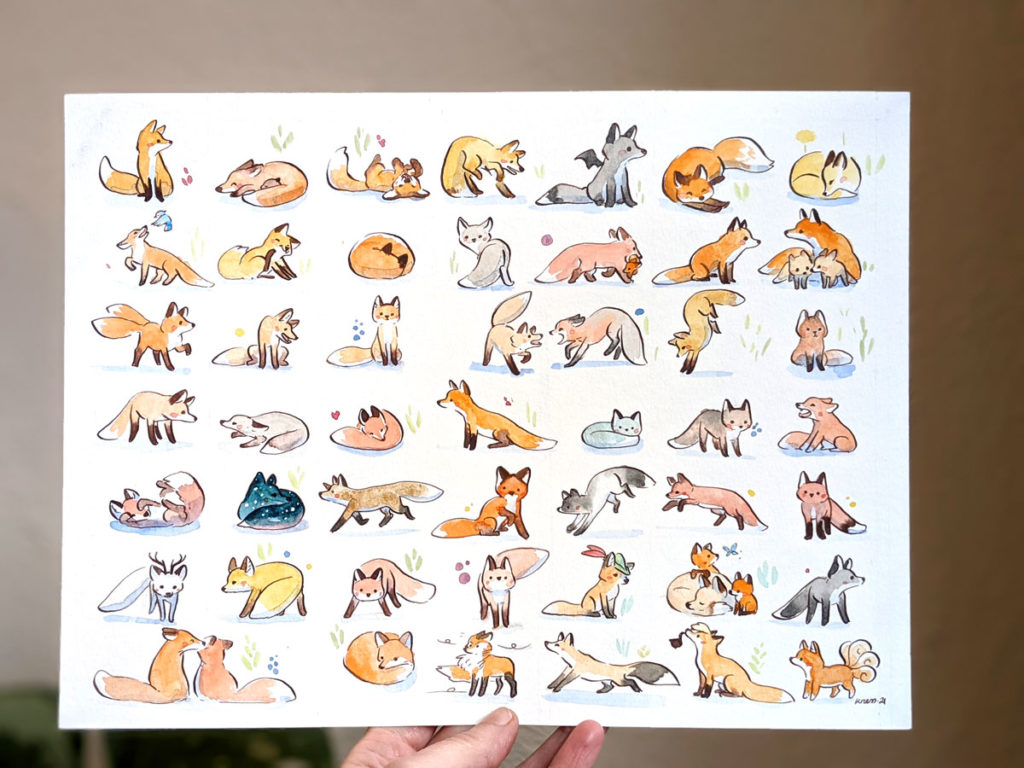 Guinea pigs pattern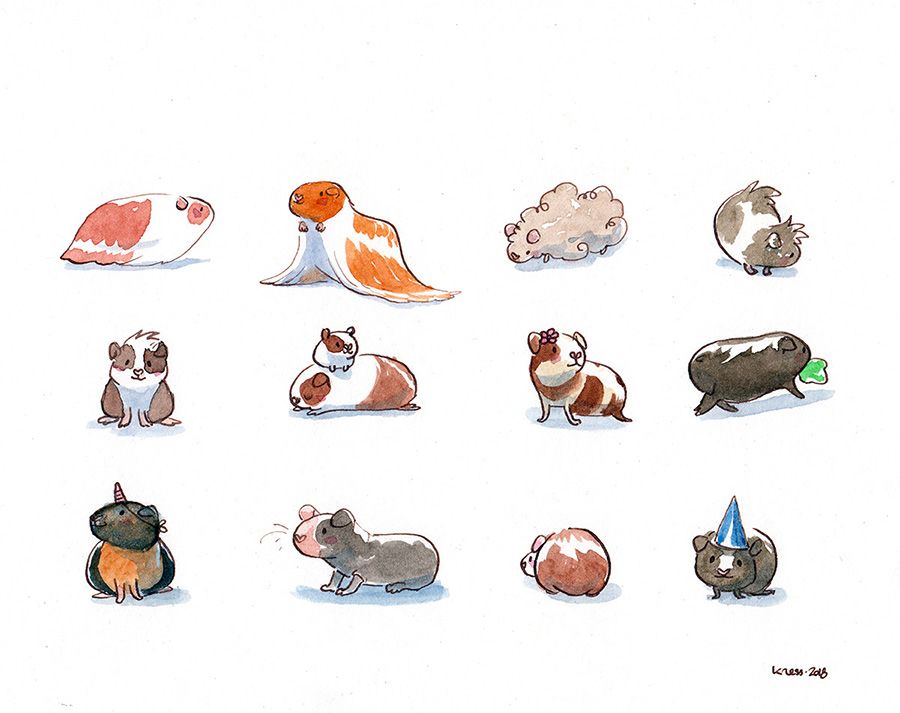 Raccoons Pattern
It is typically the exotic animal for Europeans that becomes an almost everyday sight when you move to Canada 🙂 Unlike squirrels, raccoons have not lost their magic for me. Even after saving one from the trash.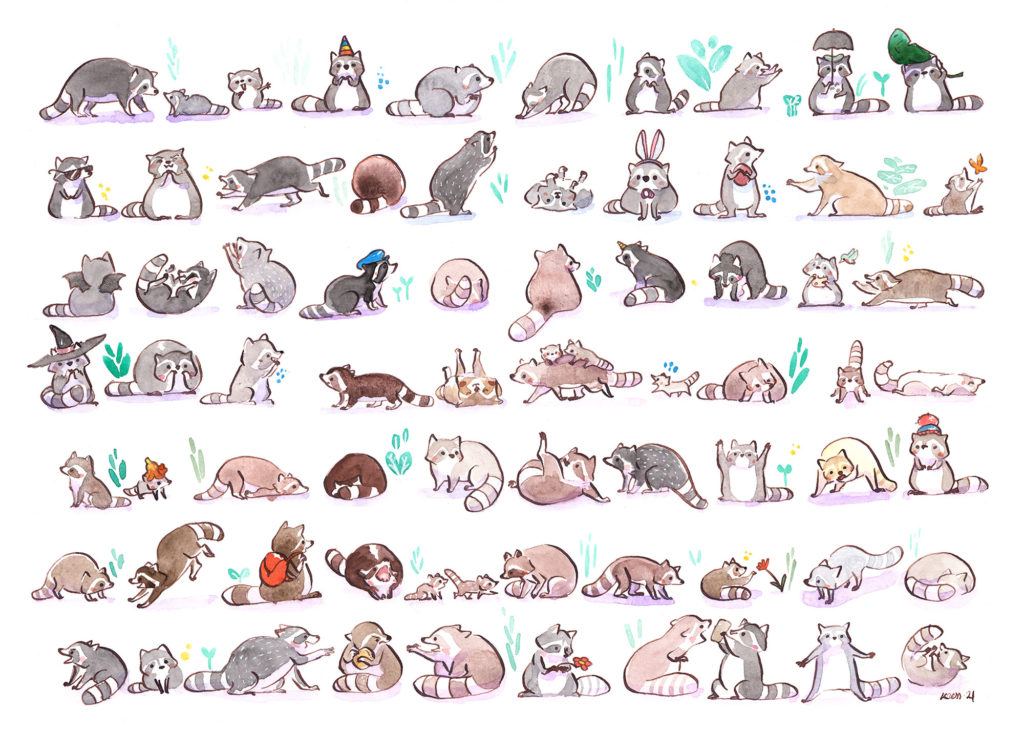 Donkeys Pattern
22 adorable Donkeys.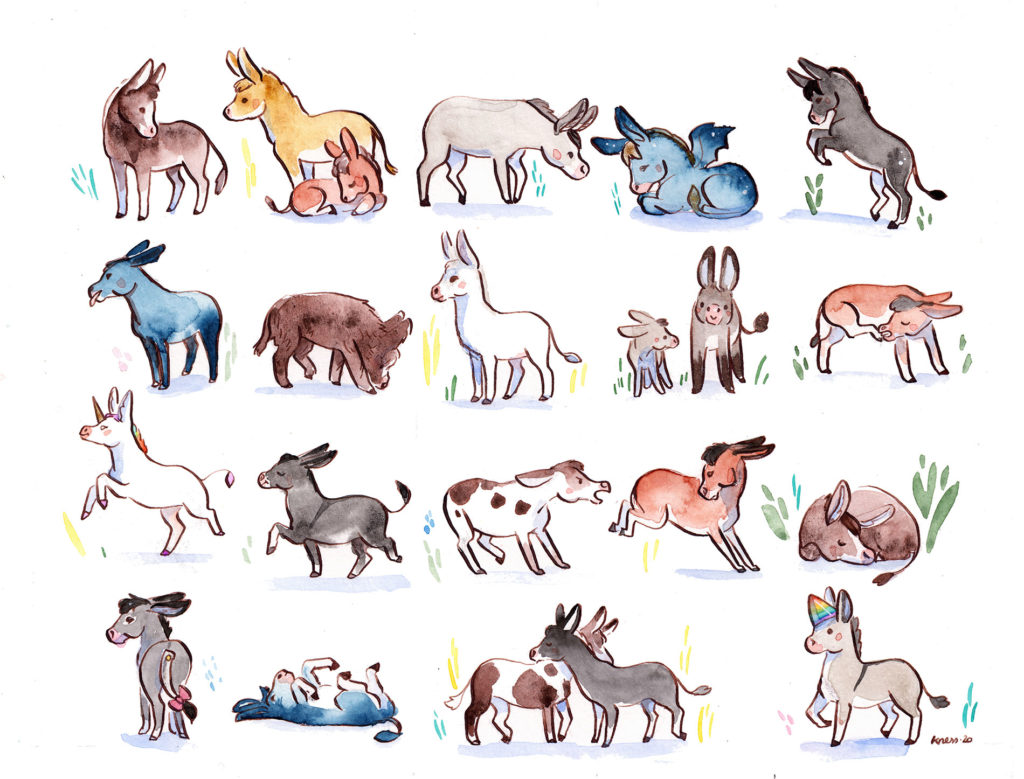 Cat Pattern
When I paint animal motifs, I slip in small references. For this particular watercolor, I painted the cats of my twitter subscribers as well as some famous cats.