The French chicken breeds chart illustration is one of the first animal pattern I ever painted. I love chickens and I had started to take an interest in different breeds while planning to get my own birds. I did not adopt hens in the end, but I was fascinated by the diversity of these birds. I wanted to create a chicken breeds chart, but in a cute way. I found 42 interesting chicken breeds in France. There are more, but it's a good start !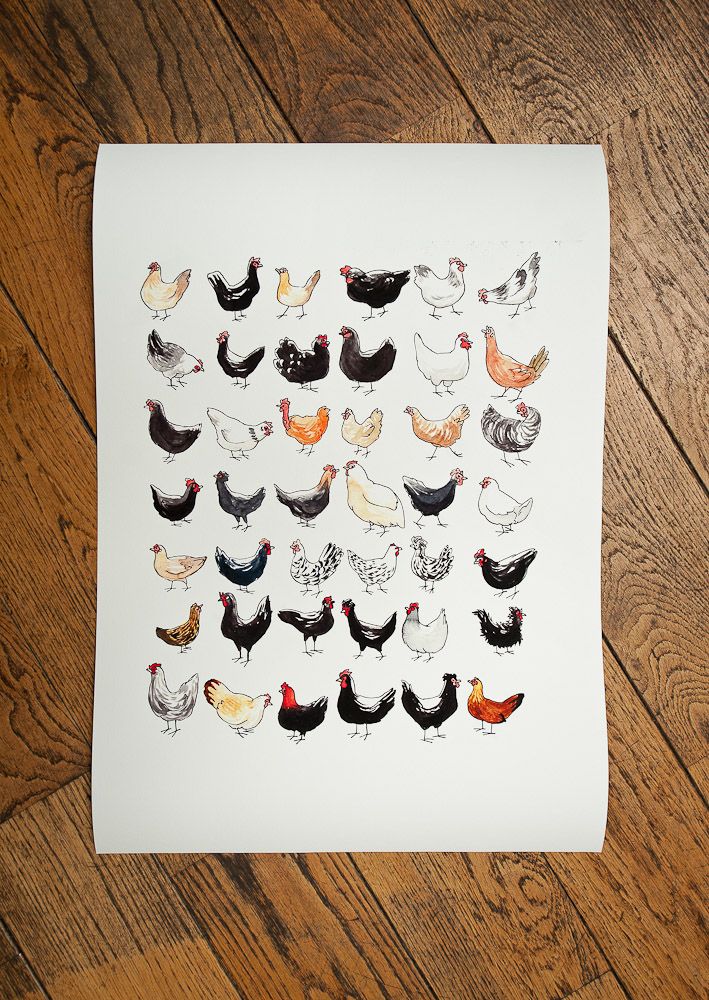 Drawing 42 chicken breeds
As with all animal pattern illustrations, I started by sketching a grid. Then, I filled it in with the different shapes and attitudes of the hens. I use shapes and colors to create an irregular but flowing pattern. I have used several techniques over time, while staying within a range that is familiar to me. Pencil, archival ink then watercolors, I still use the same technique.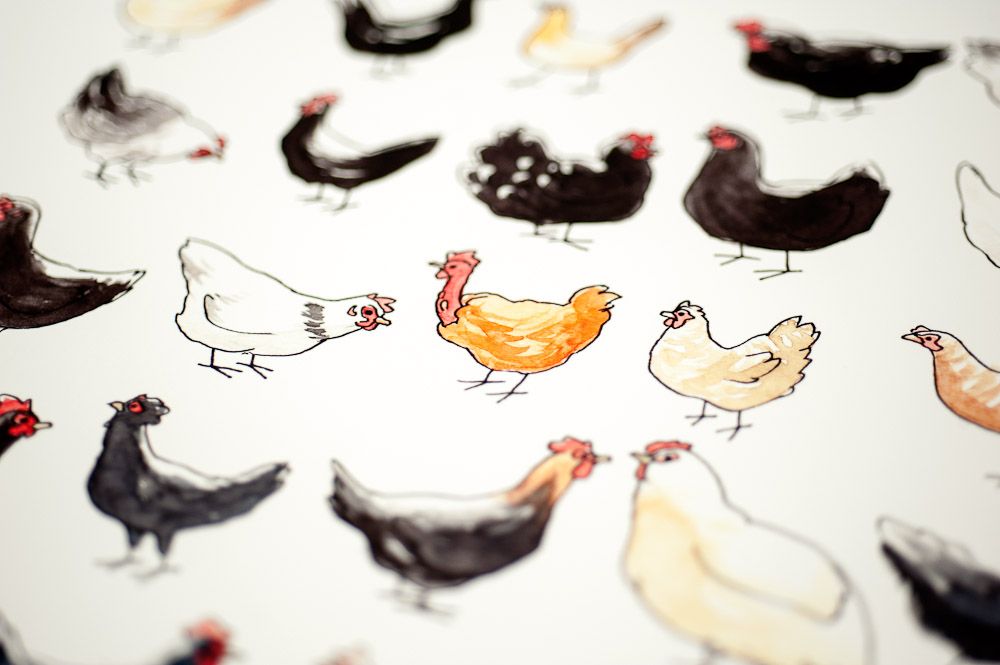 The process and materials have improved a lot since this 2013 painting. Thus, I went from industrial paints to 100% hand-crafted watercolors. Likewise, I only use synthetic paint brushes, avoiding animal cruelty is essential to me. My paintings are detailed and for me every detail of the behind the scenes counts as well.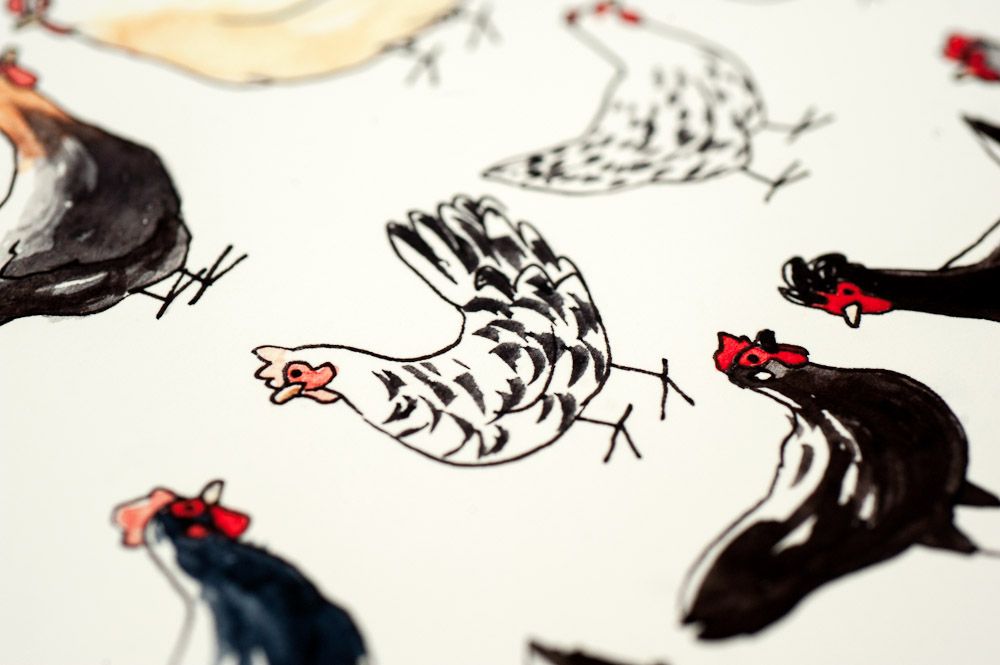 Once finished, I scan my watercolor and clean it digitally.
Chicken Breed Chart Posters
Like most of my paintings, these hens are available as fine art prints. It is also possible to order a custom illustration or purchase aa available watercolor in the original paintings store.