Kness : a Ceramic Artist in Canada
About me
Cute Animals and Pottery
Hi ! I'm Kness and I create ceramic animal figurines and one of a kind porcelain jewelry in Montréal, Québec. I'm also drawing and painting. My favorite things to create are cute animals. Here's a little more about me and my art !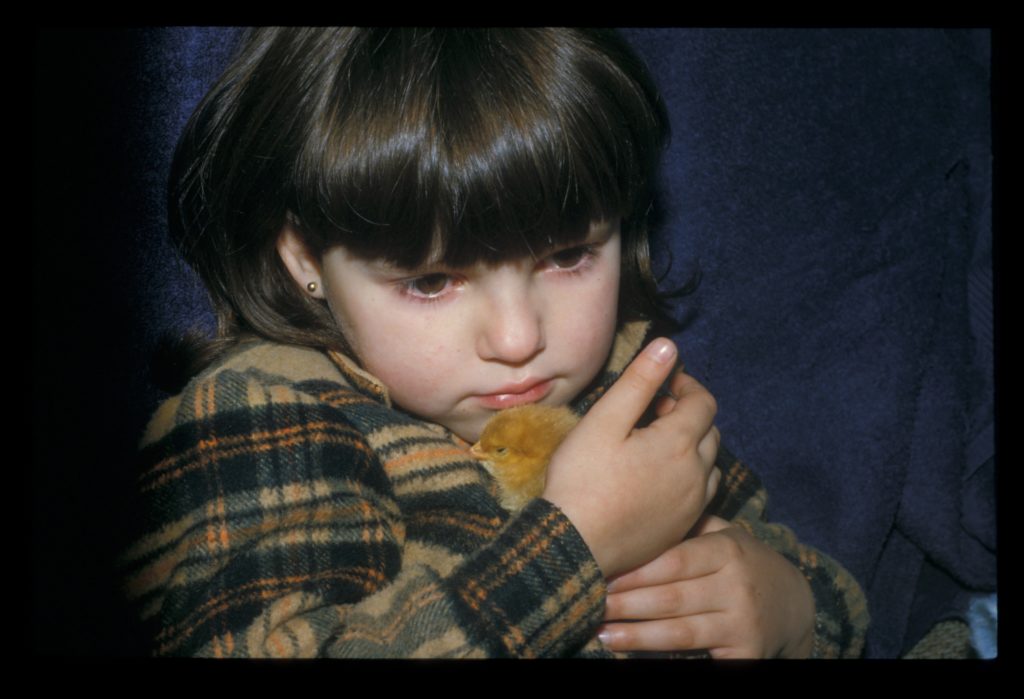 Kness and a chick, circa 1983.
All my work is handcrafted in Canada, where I live. I sculpt and paint animal themed art with the greatest care and a deep love for nature. You can find one of a kind pieces of art in my shop. I sell my unique figurines, porcelain and stoneware pendants, tumblers and cup. There are also original watercolor paintings of animal patterns. 
I've always wanted to work with animals. I began as an illustrator, then I spent quite a few years in webdesign and project management. I had a child and moved to Montréal.That's when I discovered clay. Since then, I've worked with clay almost every day.
I am now a full time Ceramic Artist in Canada.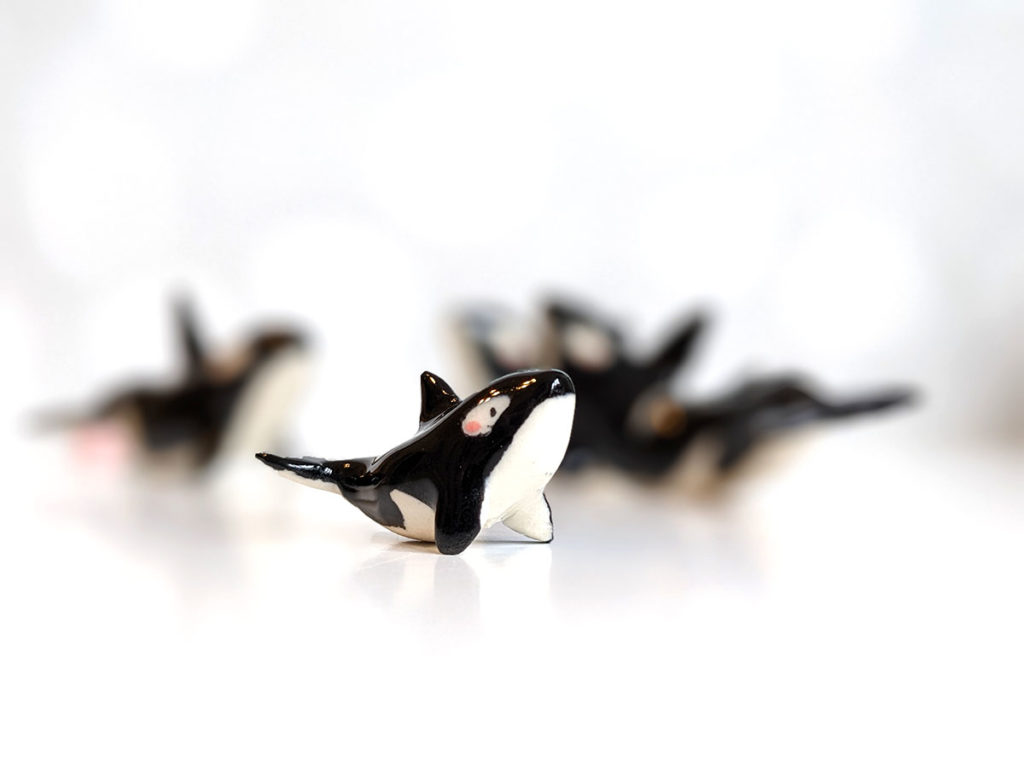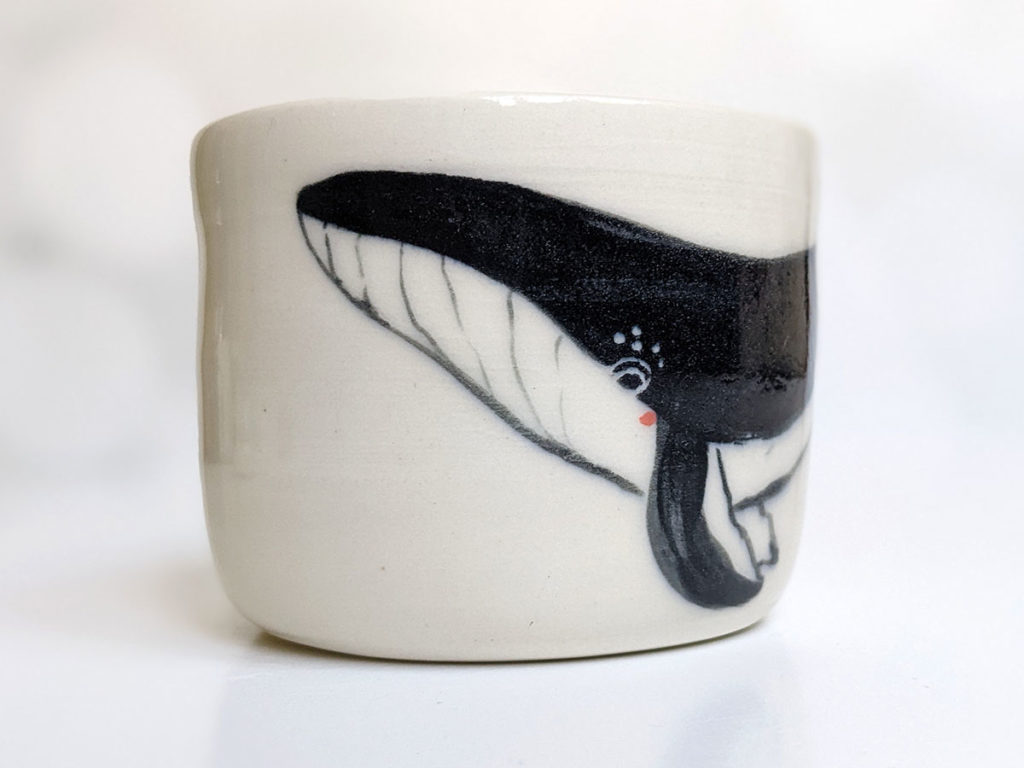 Becoming a Ceramic Artist in Canada
When I moved to Montréal, I discovered a new country, a new city and a new life. So taking on a new medium only seemed like a normal thing to do. I wanted to connect with people, artists and new comers like me. So I took a beginners' class in pottery and then more. I liked it but it really clicked once I got to sculpt my first otter, in my own style. Something happened then and I just wanted to make more. To this day, it's still with me and I'd like to sculpt every animal, every species, from bugs to musk oxes, whales, horses, skunks… I love them all.
Being a ceramic artist in Canada is my new life and it's very fulfilling. I am my own boss – which I've always been – and I get to make things I love.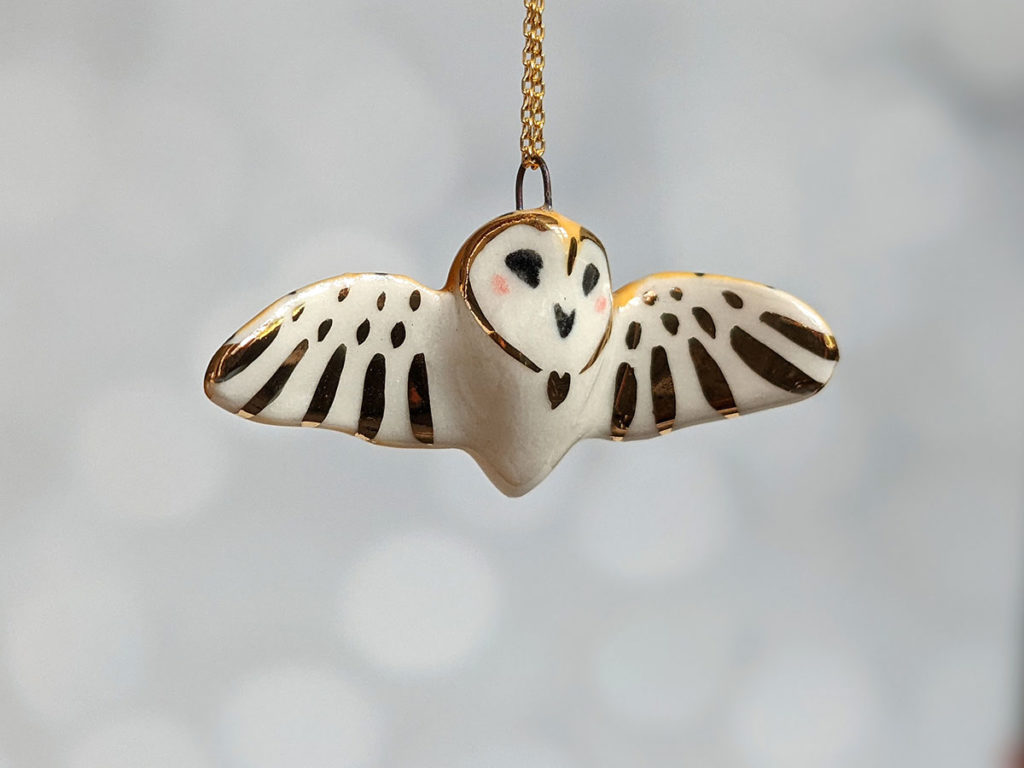 Creating Ceramic Sculptures
Each animal I sculpt, either as a figurine or as a pendant, is new and unique. It's always an individual character and never "just an animal" I could name each one (but I leave you that part of the job actually !). 
I also took on to the throwing wheel recently and you will be able to find cups, tumblers and other unique vessels like pet memorial urns on the website. I offer custom ceramics on a regular basis.
Creating ceramic sculptures is a way of expressing my love for the natural world as well as, hopefully, raising awareness about our environment.
This is why shipping my ceramic sculptures with recyclable, reused and recycled materials is important to me. I have a (almost) zero plastic policy : I will never buy plastic shipping materials. If you find plastic like bubble wrap in your package, it's reused from something I received 🙂 Read more about the shipping materials and why shopping handmade makes sense.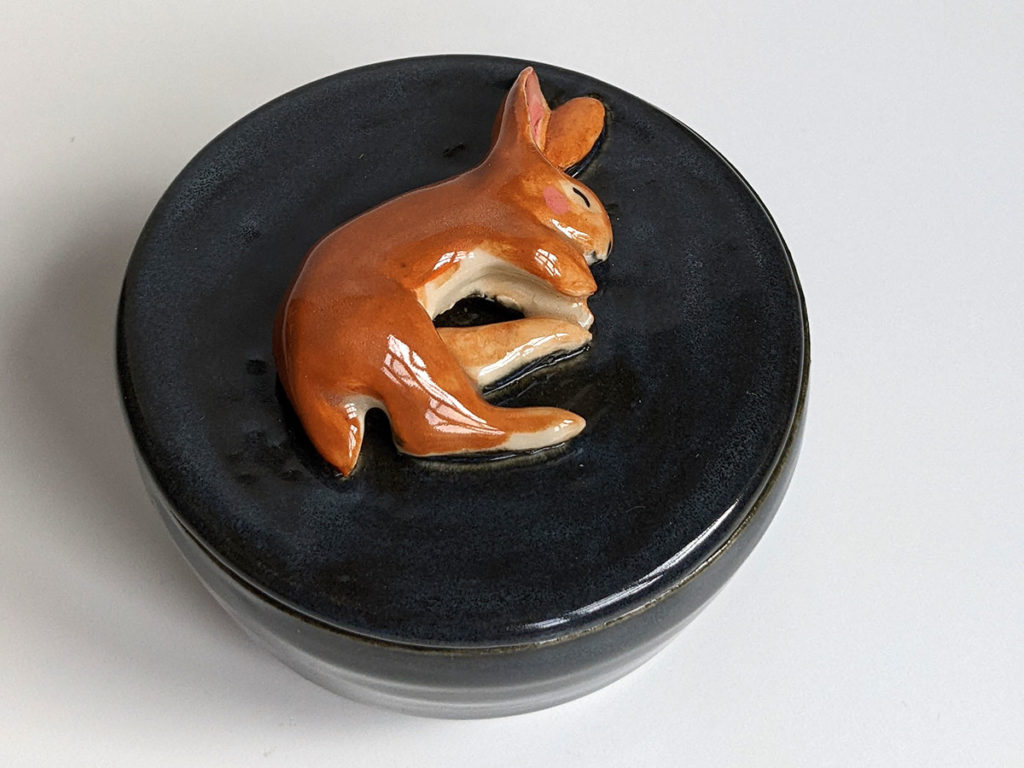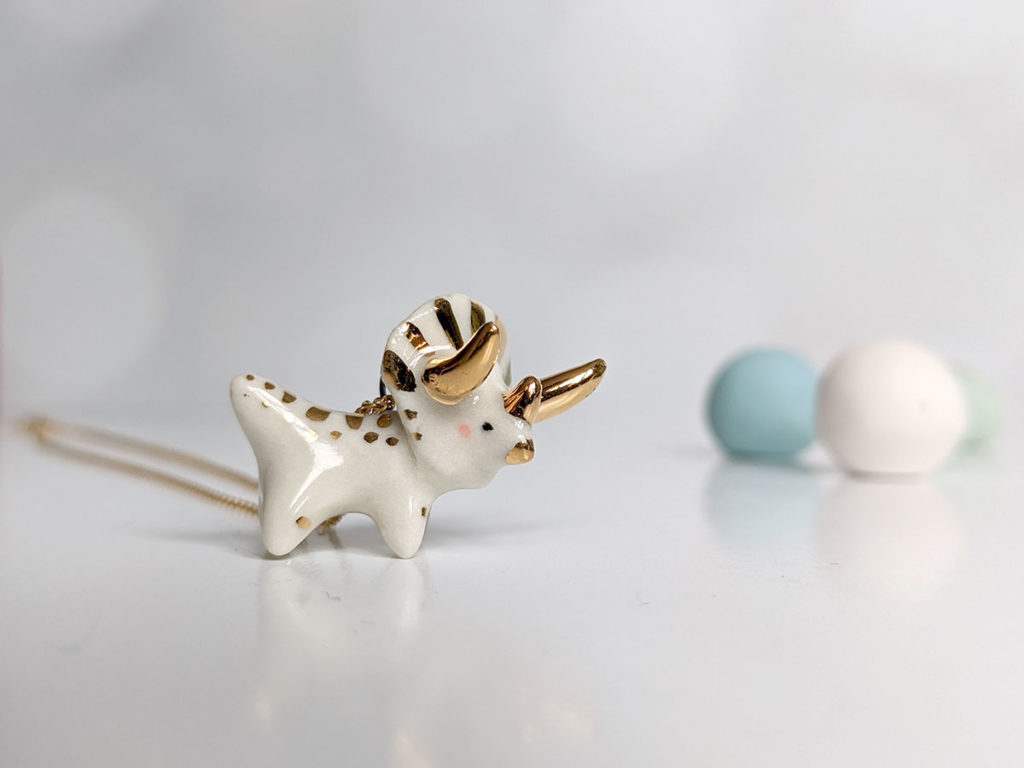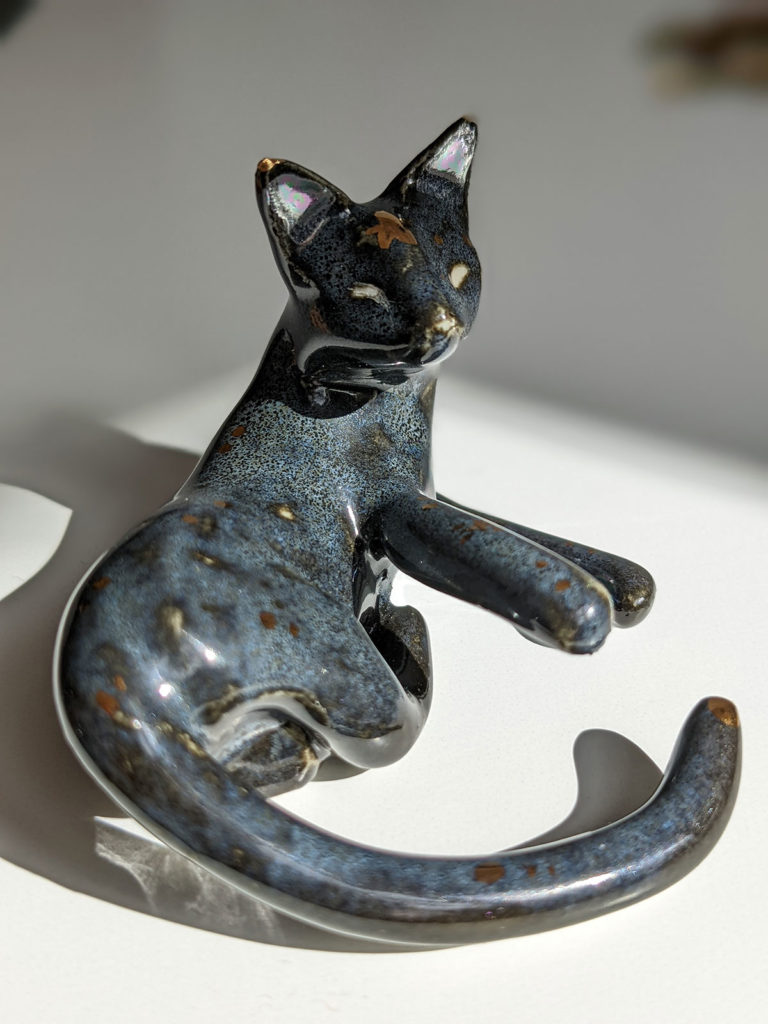 Contemporary Ceramicist
When I was a little girl, I remember having porcelain figurines in a small cabinet. They were mass produced but still adorable. I loved them so much and I had totally forgotten about them until someone mentioned it. I remember painting a little small wooden shelf, it was house shaped. I painted it a bright purple and put all my little animals in there.
My take on porcelain animal figurines as a contemporary ceramicist is both very different from then, but kind of related too. I loved animal families so much, for a bunch of reasons they were my favorite. And they still are today. I created a series of moms and kids as porcelain animals that are directly connected to the families I collected as a child.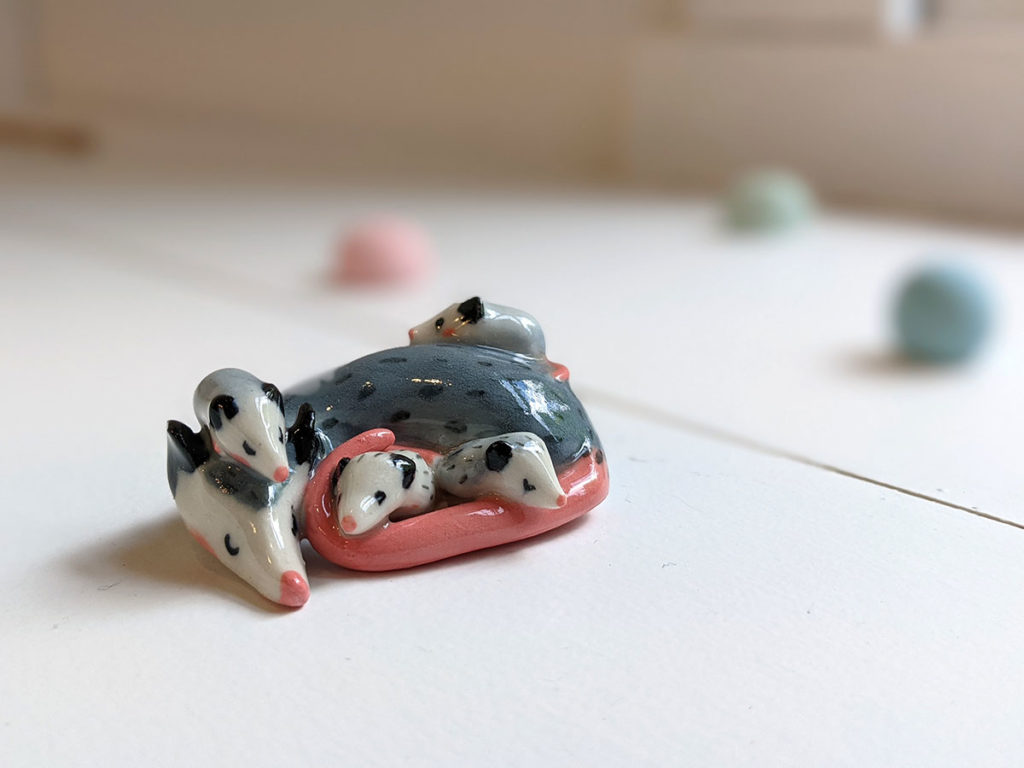 I'm also an illustrator 
I can't not paint or draw. I've tried and it makes me sad so I found it's vital that I put things on paper. I still paint and draw almost every day. That's why I illustrate all the ceramics boxes. You'll find a few printed goodies with my works on Society6  and art prints on Inprnt.

If you'd like to read more about me, there's a long interview that's available on Inprint's Spotlight.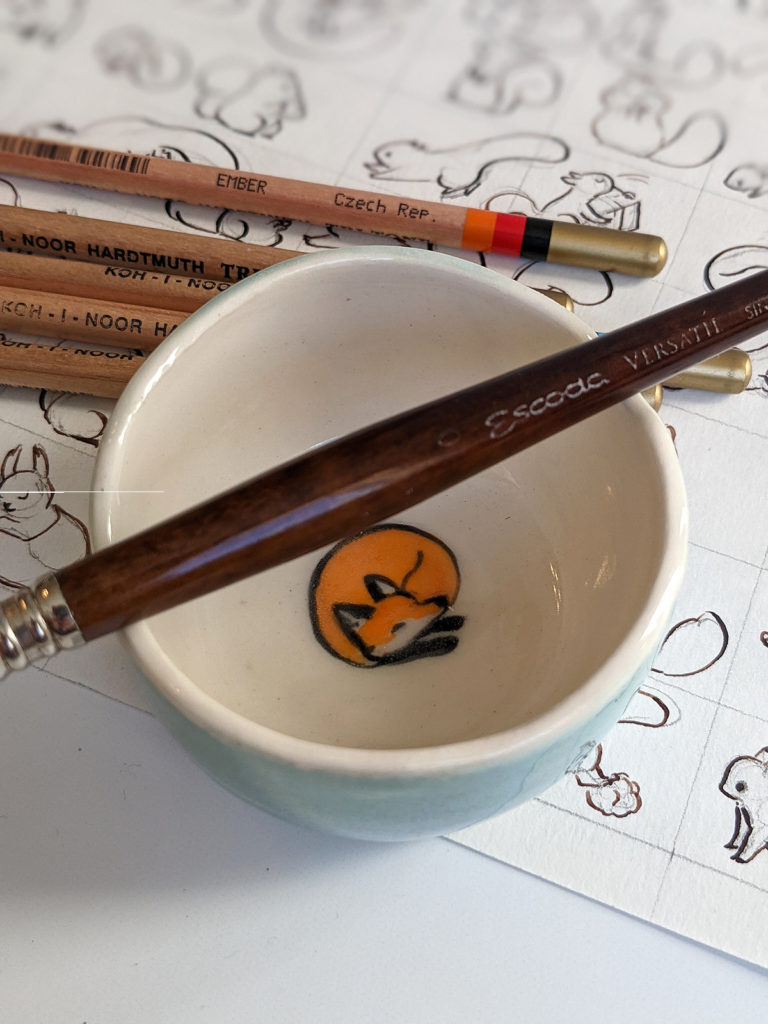 Contact
Let me know if you have any questions !