Handmade Ceramic Figurines and Porcelain Jewelry
That's what I do. I think, design and then make all of them adorable critters with my two hands. Each piece of adorable porcelain jewelry and ceramic figurine is a one of a kind, unique creation. Made in Québec, Canada, they ship worldwide right to your door in a ready to gift package. And there's more ! 
Shop Handmade Ceramics
Ceramic Animal Figurines and PoRcelain Jewelry, fresh from the kiln.
And by fresh I mean scalding hot since each ceramic animal is literally burned two to three times in my Montréal studio. Each month, I deliver a new batch of friends and list them all in the shop. You are in the right place to buy yourself or a loved one the gift of cuteness. Brace yourself for the AAAAAWS ♥ 
Sustainable Art, Handmade in Canada
In addition to being an independent shop and a one woman business, Kness is also an art shop with values. Basic things like : I like the planet we live on and I like both animals and my fellow humans so I've decided to make this both as cute as possible and as sustainable as I can. For example, once a month or so, I give part of my proceedings to an animal related charity. I'm also sending 1% of my credit card payments towards Carbon Capture Initiatives. And I walk to the post office, that has to count right ? 
Zero plastics packaging
I package and ship each ceramic animals with paper, recycled and recyclable materials. 
One of a kind
Each animal or painting is one of a kind, handcrafted in Canada. What you see is what you get.
Small shop, Great care
Each ceramic animal or porcelain pendant comes in a gift ready illustrated box.
For more cuteness on your walls and in your bullet journals, there are adorable illustrations available as prints, mugs and washi tape. Here is a selection of outside shops featuring my work as printed goodies. They are also easier on your wallet, perfect if you still want the aaaws but are on a budget !
Commissions and custom orders
I can work just for you either in ceramics or in illustration, just let me know what you'd like and we'll talk about it ! 
Illustration Commissions
You'd like to have your very own painting, pattern or per portrait ? My illustration commissions are often available. Here's all the information you need and a price list.
Illustration commissions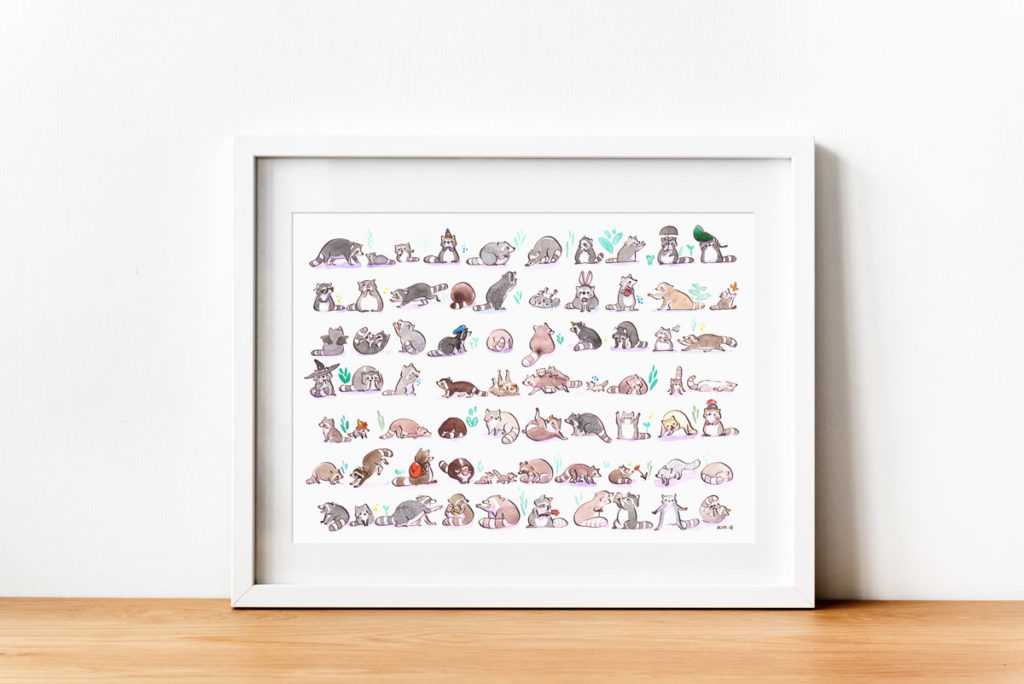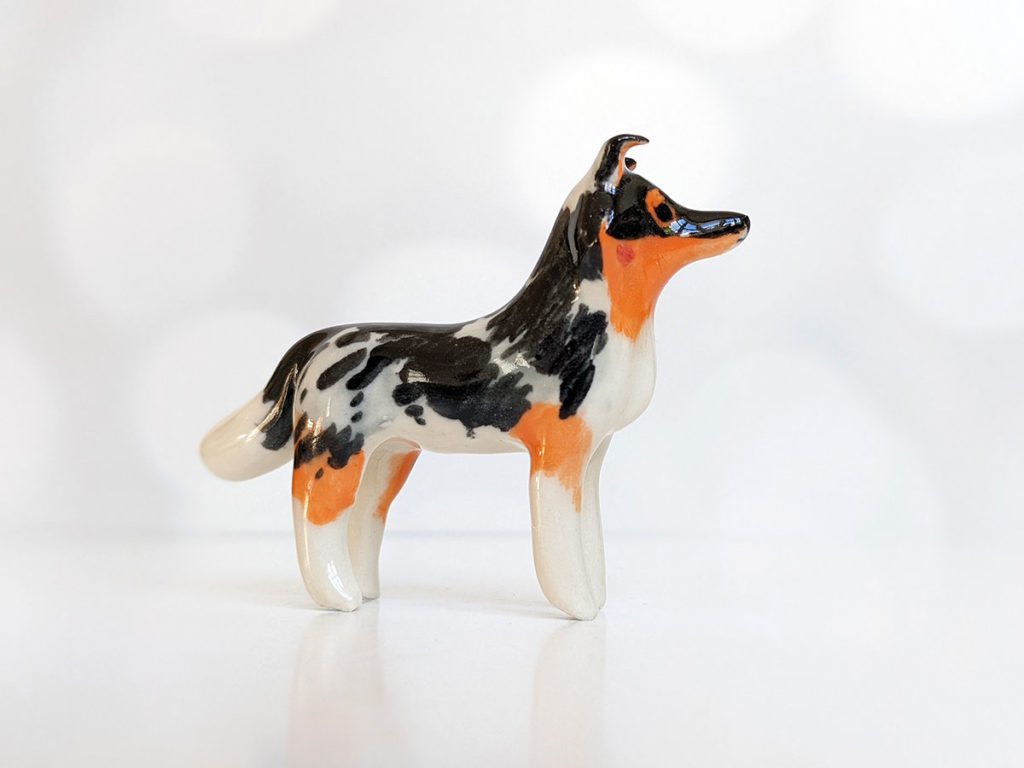 Custom made Ceramic Figurines and Jewelry
Once a month or so, I open a ceramics commissions round. This means that I will create your very own cat, dog, bunny or bird into a porcelain figurine or a piece of ceramics jewelry. Make sure to read all the details before applying for a commission !
Custom Ceramics Animals
Ceramic Figurines and Jewelry on Instagram
I'm on social media where I showcase my work almost everyday. Feel free to give me a follow and check out the studio life. There's mud involved.