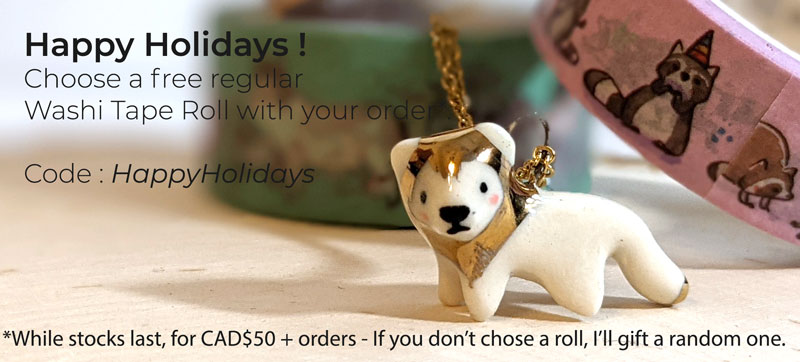 Ceramic Animals and Porcelain Jewelry, Handmade.
I create cute ceramic animals and adorable porcelain jewelry. Each figurine or jewelry piece is one of a kind, handmade porcelain art from Montréal, Canada. Do you wish to add a handcrafted pottery piece to your home décor ? Are you searching for a cute porcelain critter to wear everyday, telling the world your love for animals ? You are in the right place ! Here everything is made with love and a special fondness for the weirdly cute critters around us. 
Christmas Gifts and Holidays Shipping
It's that time of the year ! If you'd like to gift a porcelain animal or piece of ceramics jewelry, please keep in mind that the shipping window is closing very early this year for Australia, Europe and the USA. 
Shop Ceramic Animals