J'ai dessiné 63 petits lapins à l'aquarelle ♥ Cette illustration a été réalisée en décembre 2020. Elle est disponible en tirages d'art et sur des goodies comme des mugs.
I painted a 63 bunnies illustration with watercolors. This was created in december 2020. It's now available as an art print or on goodies such as mugs.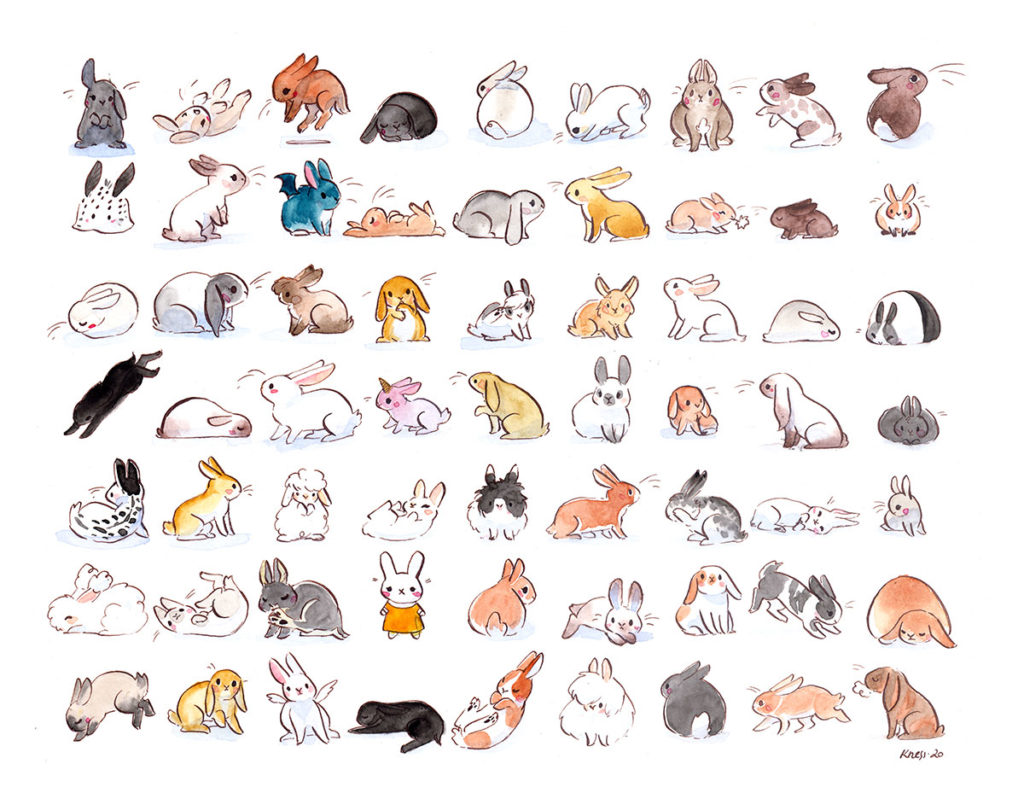 J'ai d'abord commencé par créer une grille, comme pour toutes les illustration "collection" et ensuite j'ai dessiné patiemment 63 petits lapins. Ils sont tous différents et on peut trouver quelques intrus dans cette image. Il y en a 5 en tout.
I first drew a grid. That's what I do with every "collection" illustration. Then I patiently doodled 63 little bunnies. They're all different and some are not like the others. You can find 5 "different" bunnies in there.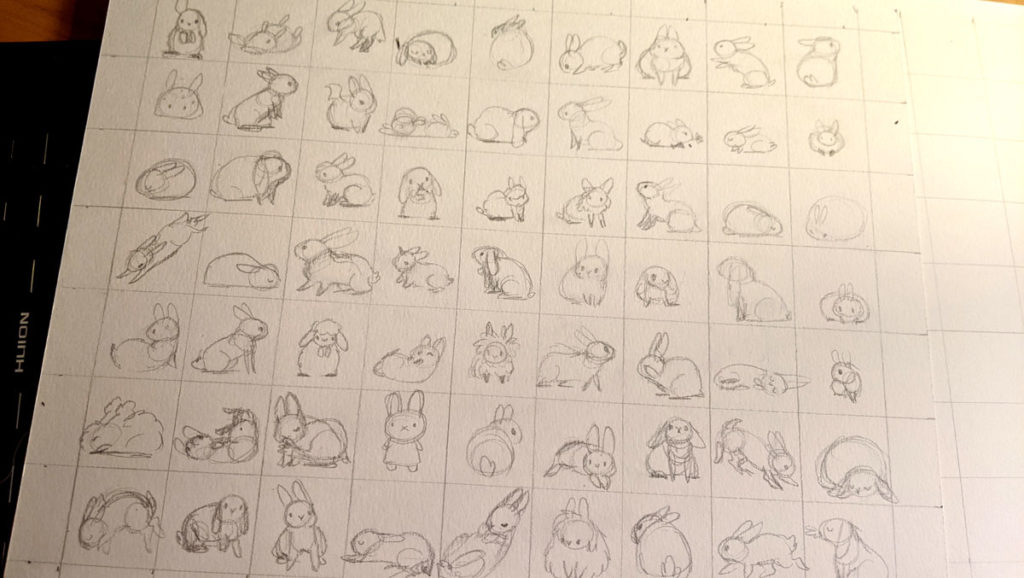 I then inked all the rabbits with a dark browm archival ink from DeAtramentis. It's important it's a waterproof ink otherwise the layer of watercolor might just dissolve the ink and make a mess of everything. Some artists paint before they ink – but I don't like to do that.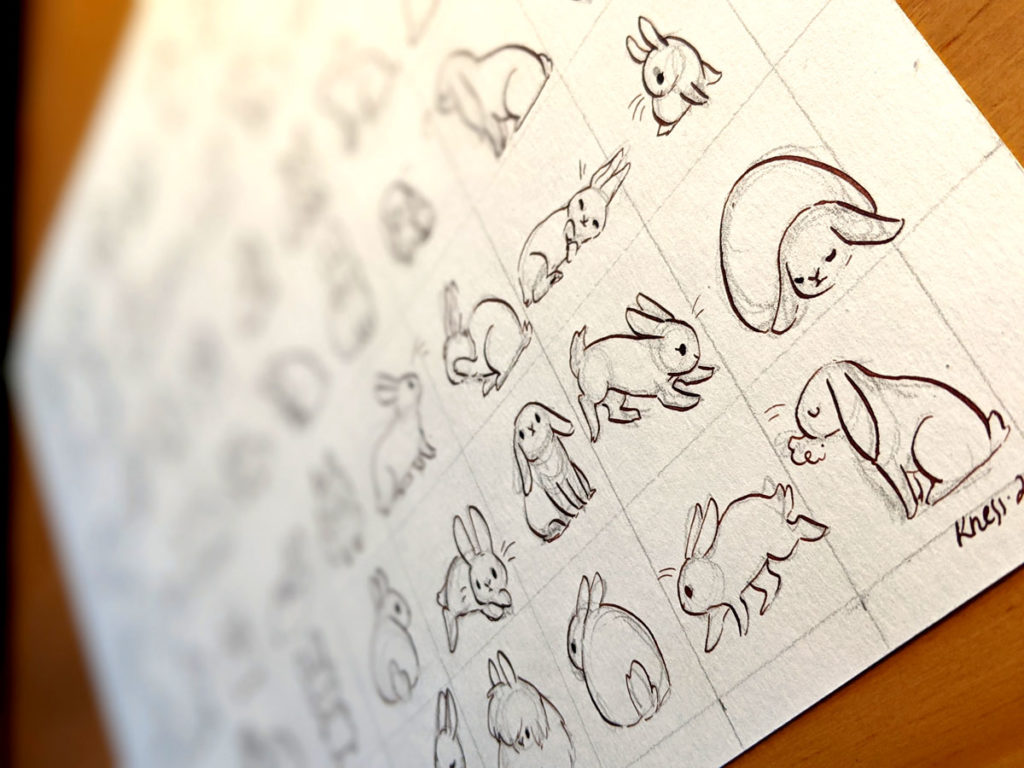 Once the ink's dry, I go on with watercolors from Kuretake and the amazing handmade ones by Manon from Le Pigmentarium.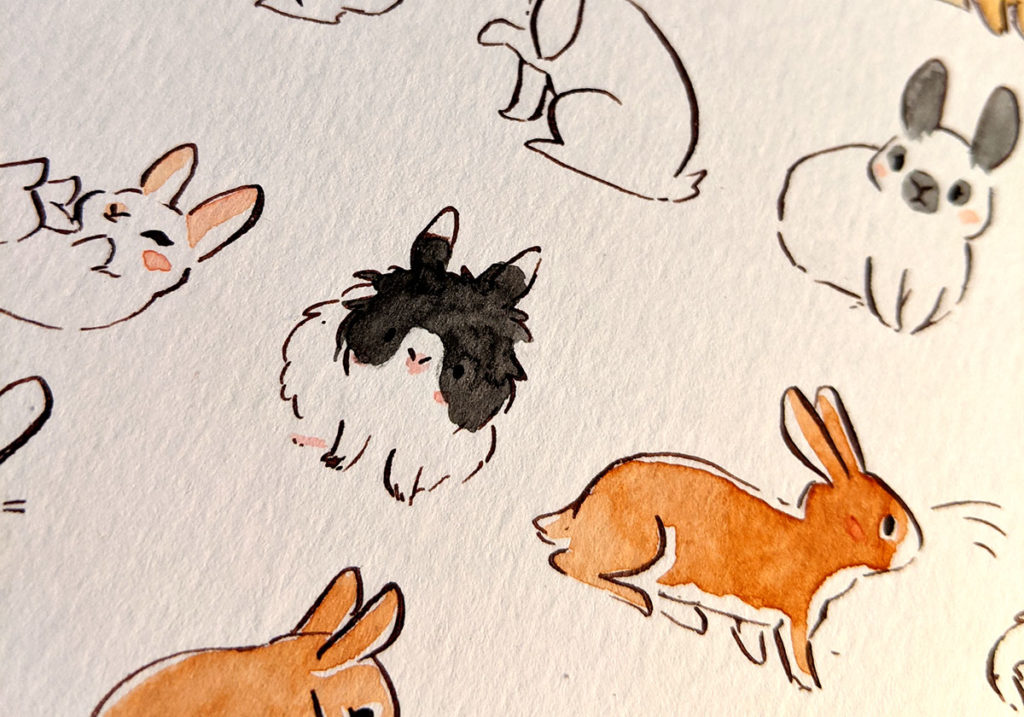 When the painting's dry, which takes but a few minutes, I scan my work and put it online. There you go ! The original painting will be available on the shop in January, with a few others.