A few weeks back, I made a little Cairn Terrier for Maud. She ordered it for a gift and here's how it went. At first, she sent a few pictures of Burzun, the small black Cairn terrier. Black pets are hard to portrait especially around the eyes. I have a few options that I like to solve this little issue.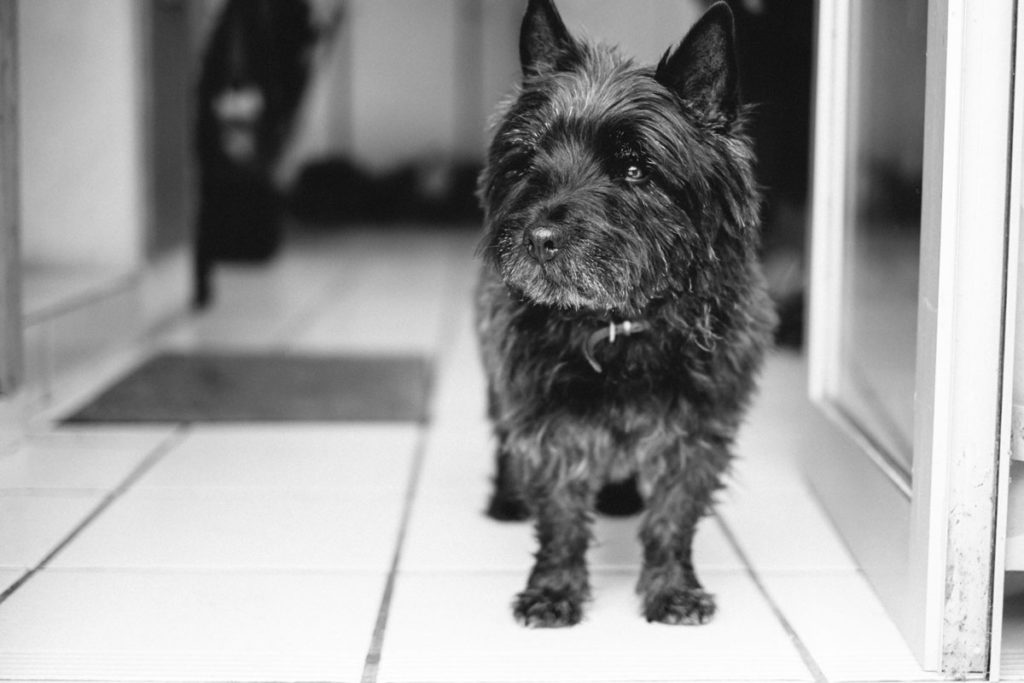 1 – Pet Portrait : Sculpture
I got several pictures on July 27th. I chose the laid down dog for this little one. This sculpture step is quite quick. I break it down in several phases like a painting: rough, drying time, details, cleaning. Here are some pictures of the clean clay pet portrait. 

2 – Painting a dog's pet portrait 
Once I got the clean sculpt to the bone dry phase, I paint it. I took advantage of Burzun's whitening little face to add the eyes on a lighter background. They pop out more and I could also add the little pink cheeks signature. The colors will dramatically change with each firing, the grey will become black and the brush texture will show.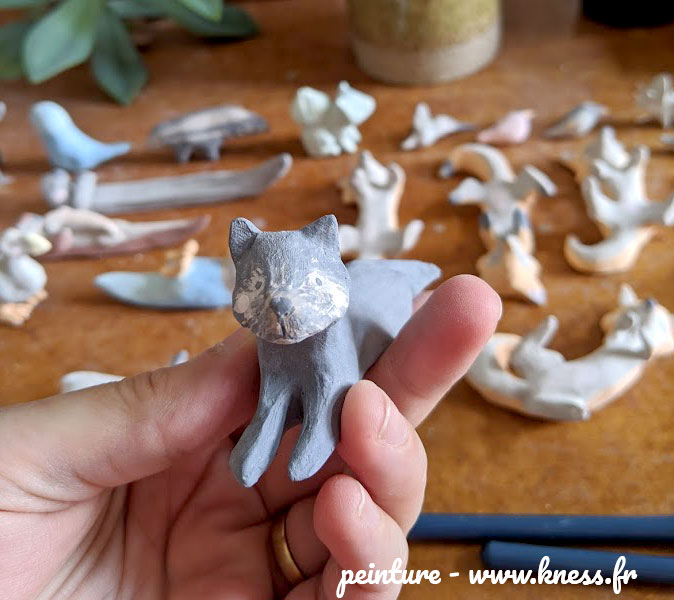 3 – First Firing – Bisque
The first firing goes through to about 1000°C, which requires a special oven called a kiln. This step allows the colors to sink in and then I'll glaze the figurine. You can see the colors already changed from the raw clay.

4 – Glazing and last firing
The second firing is usually the last one. Glazing is just a quick dip in a glazing solution. It's made of very fine mineral particles and water mostly. When a bisque fired clay piece goes into the glazing solution, the excess water is absorbed by the porous clay and a powder is left on the piece. When fired to cone 6, that's around 1200°C, it vitrifies and becomes a clear shiny coating. I finished this piece on august 20th. 

5 – Making the box and shipping
Once finished; I send a link to my client so that they can order their piece. Then I'll take care of the box drawing and shipping. That's it for this cute dog; the whole process took approximately 4 weeks from the order to the shipping.


If you'd like to commission a pet portrait, check out all the info about them. There are a few things you'd want to know, mainly : I don't do realistic, it's always cute and simple, and it takes time.