I hear you, you think, as an artist, marketing is a bad thing and you never want to hear about it. You just want to create art and promote it in the purest way possible. However, posting just one picture per month on Instagram with no caption is becoming increasingly frustrating. So here we are, reading a piece about online marketing for artists and small businesses, written by one of yours. I originally meant to write one big article but the more I wrote and the more it seems too big. So I've written a few bite sized blog posts instead, all under the tag Artist Marketing.
Who am I to give artists marketing advices ?
First of all, I'm an artist and small business owner, I'm also a woman, all of which makes me part of a very interesting community. In a previous life, I was also a senior communication consultant bringing in hundreds of thousands of dollars to the private education industry in France. More precisely, I am (was) a Social Media Marketing and SEO expert. I'm on Linkedin (and I hate it).
I recently stopped my webmarketing gigs in order to work full time on my small business : making ceramics animals and porcelain jewelry. I'll talk about the transition from day job to full time artist in another blog post though.
So why would I give marketing advices to potential competitors ? Well because first I like marketing and numbers and I think we should all be aware of how things work as small business owners. Second because I believe sharing knowledge has more value than keeping it to myself. Lastly, I'm fairly confident that if I do my job truthfully and respectfully, competition is not harmful to me. I'm not in a competitive business. My ceramics animals are much more about emotion and feeling than price or material. As a freelance artist and even as a webmarketing consultant, I've always felt like other freelances were more like co workers and not competition. There's room for everyone.
Basics of marketing and ethical marketing
Now that we've established my expertise and that I am on your side, let's talk about a few basics of online marketing for artists. I am not going to enroll you in a marketing class, I'll just lay out the main things you need to know. By the way, I already stated a few things in my piece about Etsy : should you be selling on Etsy.
First of all, marketing is not (necessarily) a bad thing. You can – and you should – market your work, your skills and products without schemes or lies. In fact, in my line of work, I always asked my clients to be truthful, I'll absolutely avoid white lies or weirdly worded half truths. Let's just be sincere and not waste time.
The foundation for a good small business marketing : tell the truth. Don't try and hide behind a fancy title or a bunch of empty words. Trust your customers for who they are and let them see that they can trust you. You will never please everyone, but you will reach your community and that's where you will thrive.
The best marketing technique is a happy customer. However, like a good mom, you don't give candy all day to make your kids happy. So you have to keep a balance here and believe in yourself. You and your work have value. Lastly : you are not your work and your work is not in any way an indicator of your self worth.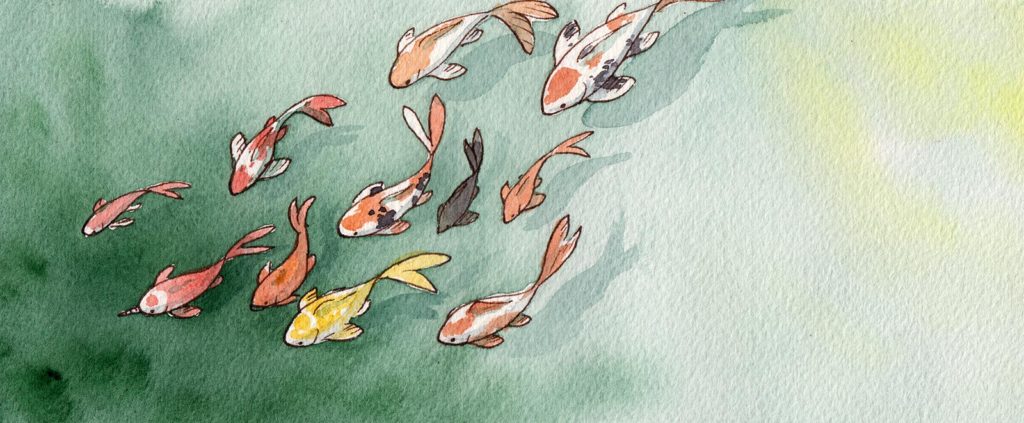 Trust your customer, trust your data
Another basic of marketing and especially webmarketing is the data (I wish I had the time to make this in gold letters, you get the idea). Once you begin to really think and plan your actions, I want you to trust the data you have at hand. This implies collecting data in the safest way possible. You have several tools at hands for that. Google analytics is very useful, as well as instagram insights and twitter analytics.
The data collected will help you :
measuring the impact of your actions and act upon them
set goals and reach them
In marketing as in a lot of other fields, data, or numbers, aren't worth anything unless you give them purpose. So we will set goals to achieve. They are very subjective at first and will build and change over time. But you need goals in order to measure progress.
Set Goals : Means to an End
The important question is : what do you want to achieve ? There are different answers depending on where you are right now : maybe you want people to buy prints, maybe you want publishers to reach out through your contact form, maybe you sell gumroad tutorials. For you to reach the goals you've set, you need a strategy. It might seem complicated or too much but a strategy is just a big word : it is the set of means you will use to reach your goal. Your end goal might be different but every action you put energy in should – in a given timeframe – lead your target to the goal.
Hence if you want to sell prints, you will have clear call to action : buttons to buy the prints. And your social media post will send people to your website, with the buy prints buttons. It seems very logical but until you really apply this to your social media, chances are you've posted 80% of your content without any call to action. I'll talk about social media and how to use them in a dedicated piece.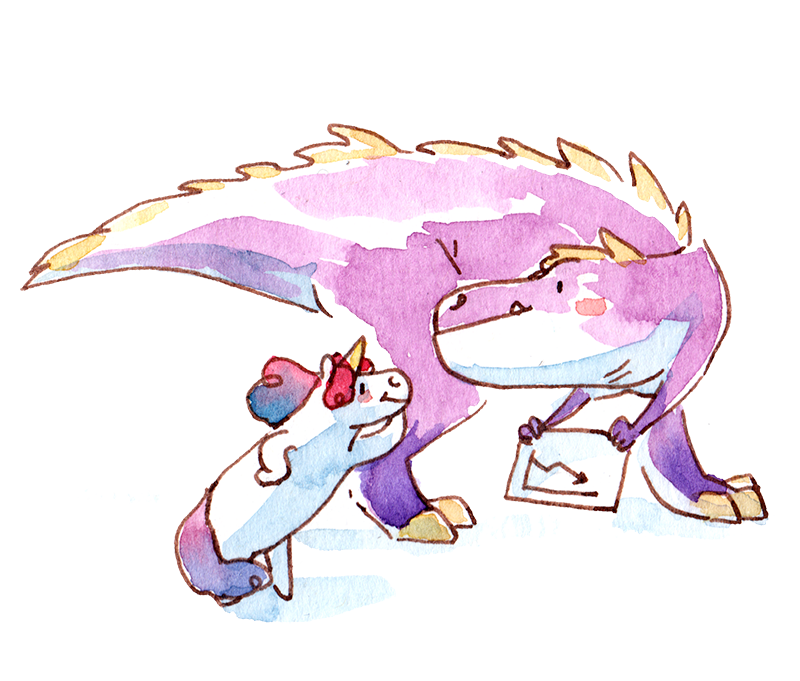 Marketing tools for artists
Keep in mind that there are basically two variables that you can play with in terms of marketing tools :
Immediate marketing vs. long term marketing
Third party tools vs. your own tools
Immediate marketing vs. long term marketing
You do not have to chose between the two, you have to use both. Instant marketing is social media, mailing lists, ads. They reach their goal in a few minutes and have a very short shelf life. Long term marketing or evergreen marketing is SEO and content based marketing, blog posts, Pinterest, podcasts, videos.
If you need to sell things today, you will focus on social media. When you have more time to develop ideas and content, you will switch to long term marketing. Both can use the same content, and that's the beauty of it. A good blog post can be your base. You can then reuse it on every platform and recycle your content in instagram stories, twitter posts etc. This will save you time and energy.
Third party vs. self owned marketing
Etsy, Instagram, Twitter, Pinterest, Tiktok and every social media have something in common : they are not yours. They are private businesses designed to make money for NOT YOU. So when Insta changes its terms of use or closes your account : you are not owed anything and there is nothing you can do. So while it's sometimes vital to be on these platforms, you will want to ensure a marketing channel that you own and control.
That is your mailing list. You can use any mailing platform but you will want to save your contact list regularly. This is how you will reach clients and prospects if anything happens to any other channel that you use. It's really important and moreover, mailing lists have one of the best transformation rates. The global average conversion rate for emailing is 2-5 % – it comes just after SEO with a global average of 16%. (A transformation rate is the number of sales that you make after a given action like a marketing e-mail).
Moreover, your social media posts are shown to only a little fraction of your audience. It's usually 2-3 % of the people following you, while your mailing list will get into each and every mail box. With a small-ish insta account of 11k followers and only 10 times less mailing list subscribers, my content reaches more people on the mailing list.
You should grow your mailing list even before you are ready to send anything or publish a website. You can start with a Mailchimp account or Flodesk (50% off with this link) and collect contacts for free. I will cover mailings lists as a marketing tool for artists in a dedicated blog post 🙂
Marketing For Artists : a checklist
This is the end of my general post about artists' marketing. The next pieces will be about marketing tools for artists specifics SEO, social media, your website, a mailing list and a few other tools that you can use.
I've prepared a tiny checklist that you can use for now :
What is your goal : chose one for now and write it down and once your goal is reached, you can change it.

website visits (x visits per day – week – month),
social media following (x followers on insta, twitter, x RT or likes on one post),
mailing list subscribing (x subscribers and 1 monthly e-mail),
online sales ( x $ per month)

How do you collect data : Analytics ?
Do you have a website that you can redirect people to ?
Did you set up a mailing list and start collecting e-mails ?
Did you like this post ? Feel free to link to it !
Read the next piece : SEO for Artists.