My small ceramic figurines make for a lovely décor, indoors and also outdoors. We often think of porcelain as a very delicate material but it's tougher than you'd think. Besides a fall on a hard surface, it's basically weatherproof. So let's check a few animal figurines décor ideas !
Decorative Sculptures and Animal Figurines Décor
Interior design is all about detail, so if you'd like to add a very personal, colorful and truly unique piece to your room, a small animal figurine is the right choice. As each of them is handcrafted from a ball of clay to a colorful decorative sculpture, you're sure to get a truly one of a kind piece of porcelain art.
Celebrating nature and cuteness, small ceramic figurines will bring you joy for as long as you'll want them. They're very durable : one of the earliest traces of human civilizations are pottery shards and ceramics jewelry.
I did not invent small ceramics animals, many ancient civilizations made them before me and are an infinite source of inspiration.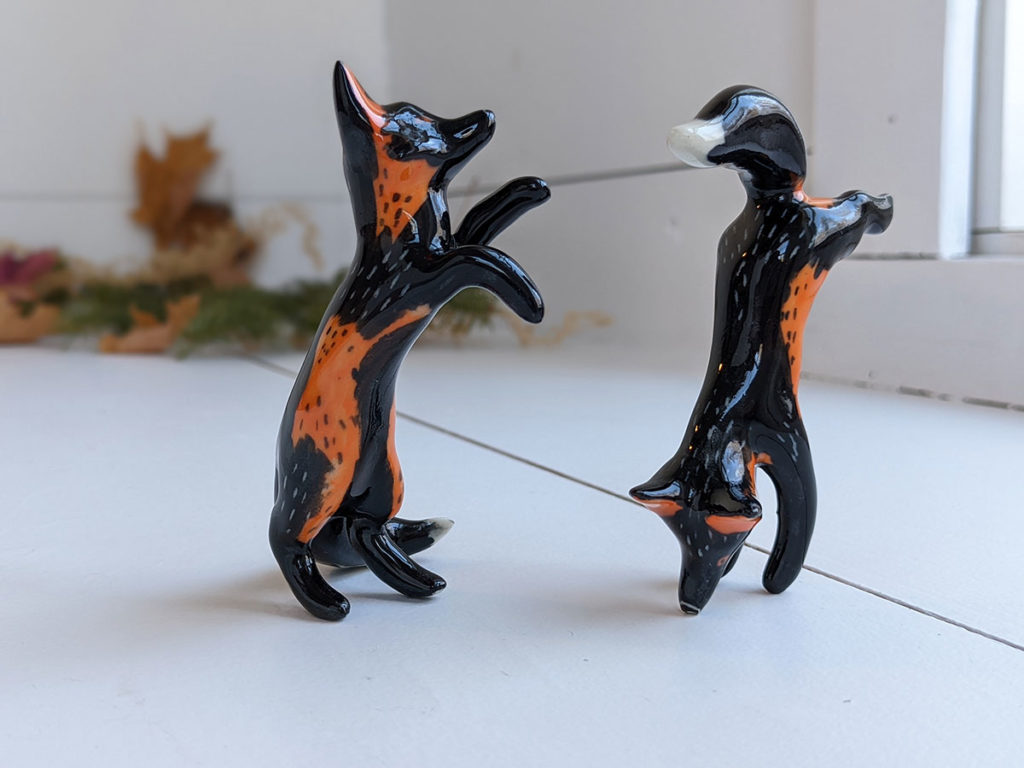 Cute Shelf Decor + Useful Porcelain Animals
We've all been working from home lately so we had to rearrange, redecorate, rethink our environments. Keeping things cosy and adding cute shelf décor may seem like an extra but it's not. Bringing joy into your day to day life with little things, attention and small gifts to yourself is truly just self care. I recently learned that we also thrive when taking care of others, gifting things and making others happy actually makes us feel better. So next time you need a cute, one of a kind gift for a shelf or a desk, you'll have a few more ideas !
The animal figurines are sometimes given a job too ! Like holding brushes or chopsticks 🙂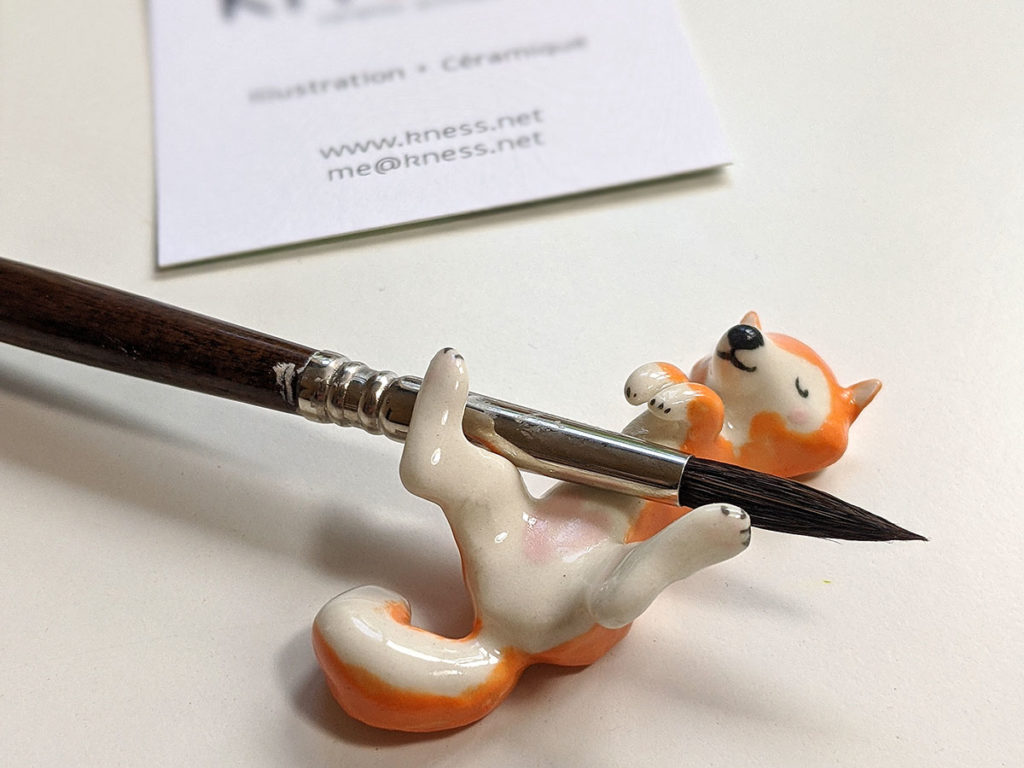 Handmade Ceramic Animals Décor
Since they're all handmade, the ceramic animal miniatures are truly unique. No two are identical, I don't use molds or shapes or patterns. Every single detail is lovingly and mindfully painted, engraved or sculpted. Ordering a handmade ceramic animal miniature for your home décor is also a unique experience. I will ship it with the greatest care, a little custom doodle and usually a few freebies depending on what I have at the time 🙂
One of a Kind Porcelain ornaments
If you like to change your home décor seasonally, I can offer you a lovely choice of critters that will change each month. Otters, foxes, cats, dogs, wolves : they come and go as my inspiration wanders. I often do Halloween porcelain ornaments, as well as winter décor and special occasions.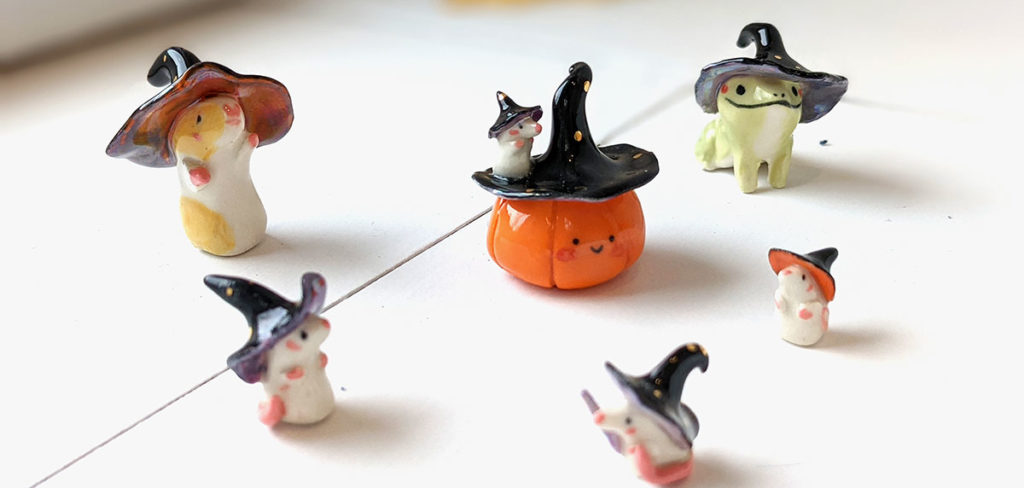 Decorative Statues Commissions
If you can't find what you're looking for in the Ceramic Figurines Shop, you can check if the commissions are open. I usually open them for a few hours each month or so. The best way to stay in touch with them is to subscribe to the mailing list. This will also keep you posted on shop restocks and drops.