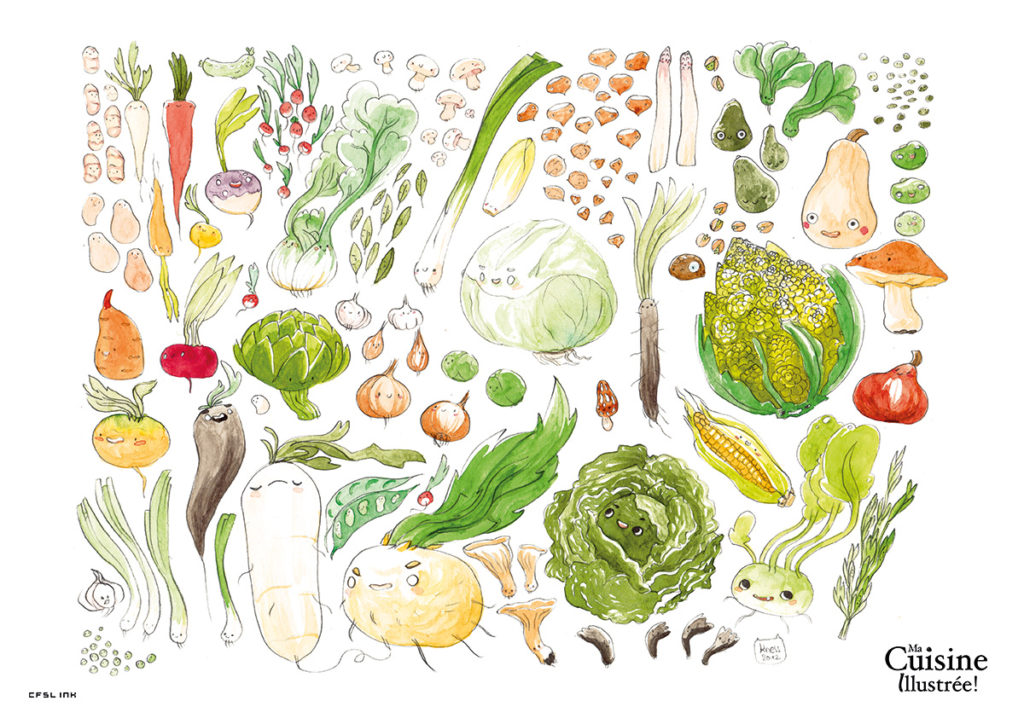 Illustrated recipes are one of my favorite subjects. I love cooking ! I made a few illustrated recipes books in French, and I wrote 4 of them. Along with children's book illustration and animal illustration, drawing vegetables and recipes is what comes naturally to me. I find that illustration is somehow easier to get when you cook. One can represent things in ways that a photograph can never achieve. Such as layers, cuttings or complex steps. 
Illustrated recipes are also a really great way to entice kids to try and cook by themselves ! 
Here are a few of my works on illustrated recipes ♥
Illustrated Recipes : Desserts 
Illustrated Recipes Books
I wrote, directed, illustrated and published these 4 illustrated recipes books. I focused mainly on local agriculture and seasonnal vegetables and fruit. These are no longer available but can be bought used from some stores. I'm working on a website in order to publish all the recipes for free. Rendez-vous sur Cuisine Illustrée.com.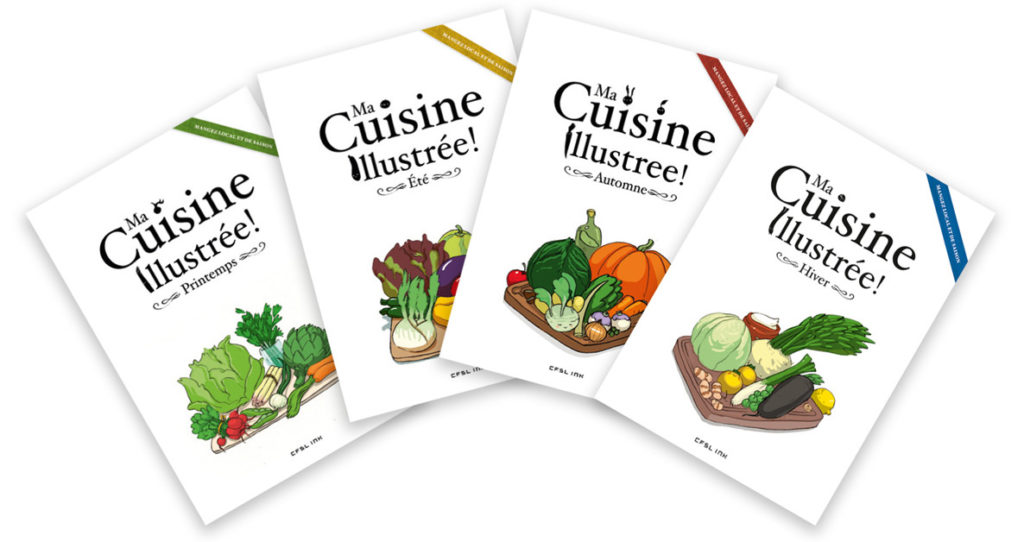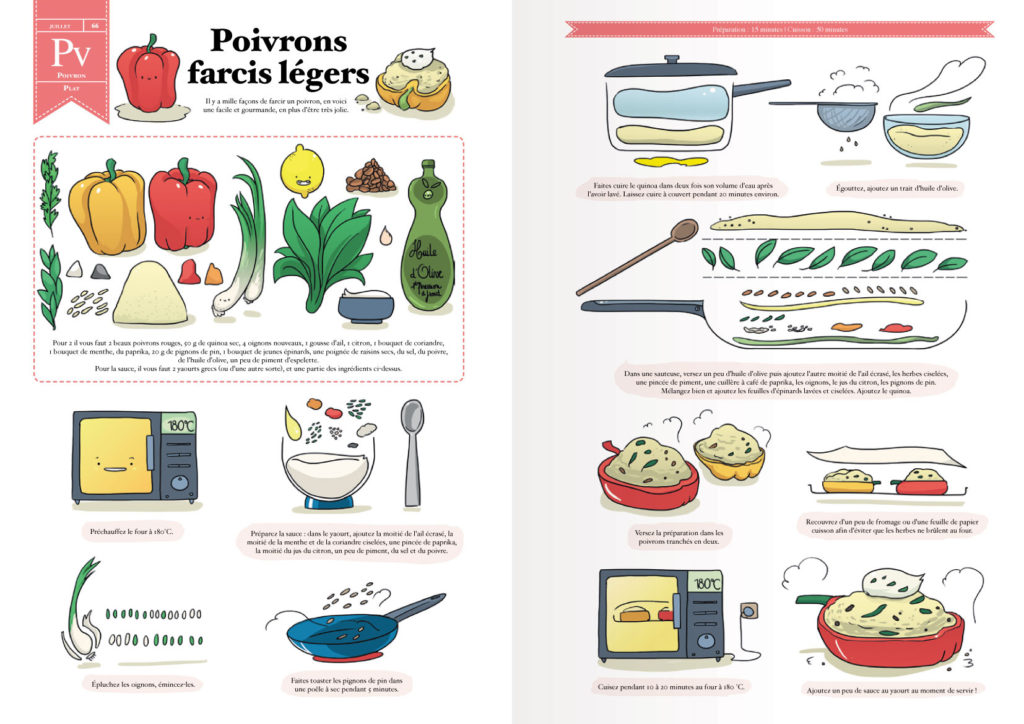 Illustrated Recipes : Prints and Goodies
Some of these works are available on my society6 online store, here are some samples.
Original art is available too, my online shop is right here : original art shop.
Would you like your favorite recipe illustrated ? That's a nice idea ! I have some custom orders slots open from time to time, feel free to contact me after checking the drawing commissions guide.